We are adapting to the new reality and our lives can't stay still for much longer, if you are planning to travel with your family during COVID-19, we give you some tips about how to do it safely, and the places you shouldn't miss while you are traveling to México with your family.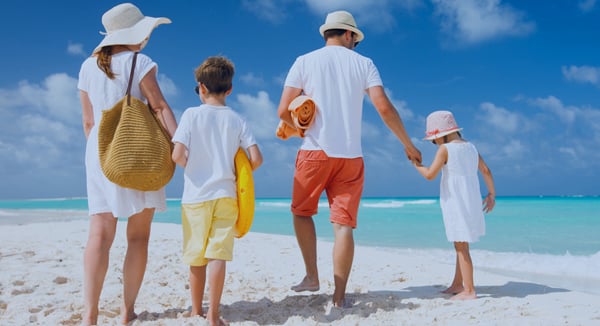 Is it safe to travel to México?
The Mexican government hasn't established any restrictions for the entry of visitors to the country, however, it monitors the entry points to establish the safety of the population as well as the health of the tourist to keep them safe during their trip.
No travel is risk-free, especially during a pandemic but, if you take the proper measurements, you can reduce the dangers for you and your family. Be sure to take into account the following recommendations:
Before your travel
Make sure you check with your accommodation provider for information about availability and the safety measures they have put in place.
Don't forget to pack all the things you will need to be safe, such as facial masks and sanitizer.
During your travel
Wear a face covering mask in indoor settings, especially where social distancing may be difficult, for example, during your flight.
Remember to always be at least at 1.5 mts. from other people.
Avoid touching any surface or use sanitizing gel after doing it.
Some tips for your family trip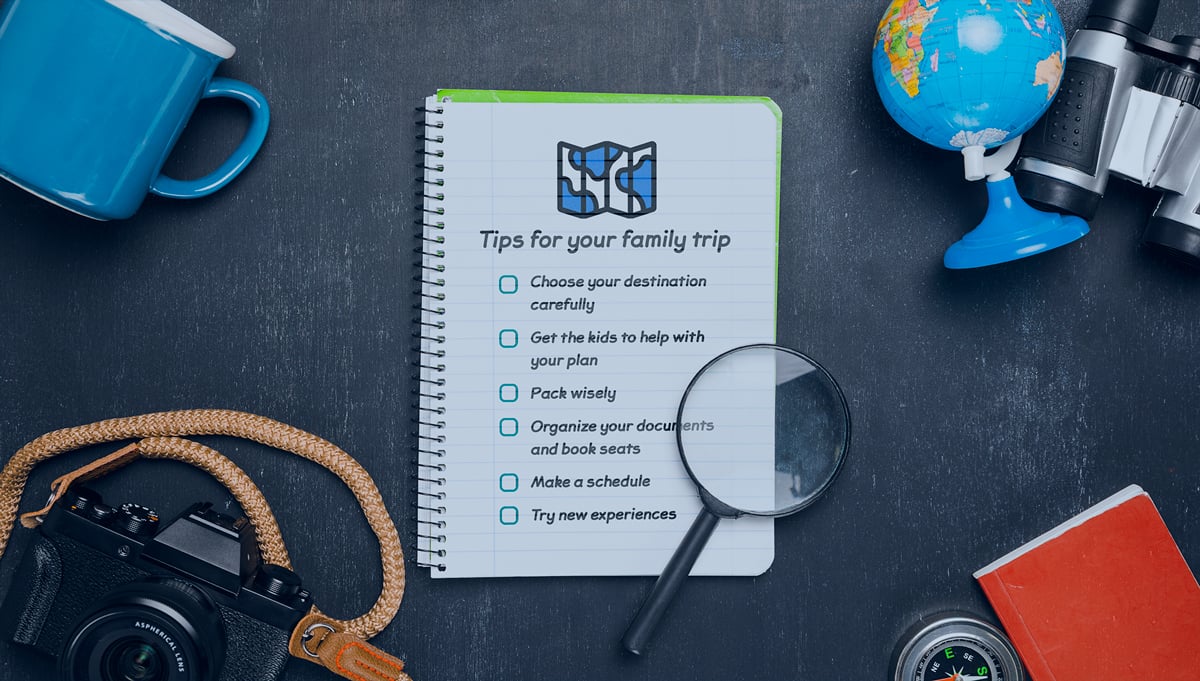 Once you have all these health considerations in mind, be sure to plan a trip that the whole family can enjoy. Here you have some tips to achieve it:
Choose your destination carefully. To maximize your chances of a restful holiday, think carefully about everyone's needs.
Get the kids to help with your plan. Why not get the kids to help you choose the destination or type of holiday you go on?
Pack wisely. Packing for the whole family might be a daunting proposition, but try to resist the temptation to involve everyone.
Organize your documents and book seats. Make sure all your documents are in date, seats are booked and visas sorted before you set off.
Make a schedule. Organize your time in order to have the opportunity to experience more activities.
Try new experiences. While traveling to a place, is ideal that you enjoy different activities.
Activities you can enjoy with your family during the trip
It's always important to consider the kind of experience you want to have during a trip with your family, the mexican Caribbean offers you a wide list of options:
Visit the cenotes
While visiting México with your family, going to the cenotes is a must, you will enjoy swimming in the crystal blue waters or diving in one, you will also feel refreshed from the hot Caribbean weather.
The Gran cenote, the Crystal cenote and Dos Ojos are the best known in Tulum, you cannot miss this unforgettable experience.
Explore the mayan ruins
Exploring the ruins of three Mayan civilizations is assured to be enjoyed during your trip. If you like to be wowed by history and look at a beautiful scenery you should definitely visit Tulum, Cobá and Chichén Itzá, three of the most beautiful Mayan settlements you can find.
Swimming with dolphins
One of the must chosen options for a family trip is swimming with dolphins. It offers you not only the opportunity to be in contact with nature but also, it gives you the chance to learn more about marine life.
At Delphinus, you will be able to experience all that and more, you can choose between the family programs we have to offer you, depending on the level of interaction you are willing to have.
No matter which destination you choose, you must not forget to bring the essentials to be safe during this pandemic, bring your face mask and wear it at all times, use sanitizer or rubbing alcohol, also, remember to be social distancing from those who are not part of your family.
If you want to be more prepared for your trip to the mexican Caribbean, we offer you a list of precautions and other things to consider during your travel.