Animal welfare, the basis of everything we do
Our love and passion for dolphins drives us to create a Brilliant Blue Planet.
Animal welfare
Delphinus implements the best practices of veterinarian medicine, nutrition, and habitat design to ensure our dolphins have the best quality life and, for those who visit us to live a unique experience in the dolphin habitat.
Care & Wellness
Our veterinarians and international institution experts on animal welfare guarantee proper health conditions for every single one of our dolphins.
Learn about our protocols and guidelines for health and safety here
Exclusive swim with dolphins experiences
We have a variety of programs that include swim with dolphins interactions, park entrances, underwater experiences and exclusive deals.
Book now with 6 days in advance and SAVE!
Questions about the experience?

Learn all about the experiences waiting for you in each of our habitats and recreational aquariums in Cancún and Riviera Maya.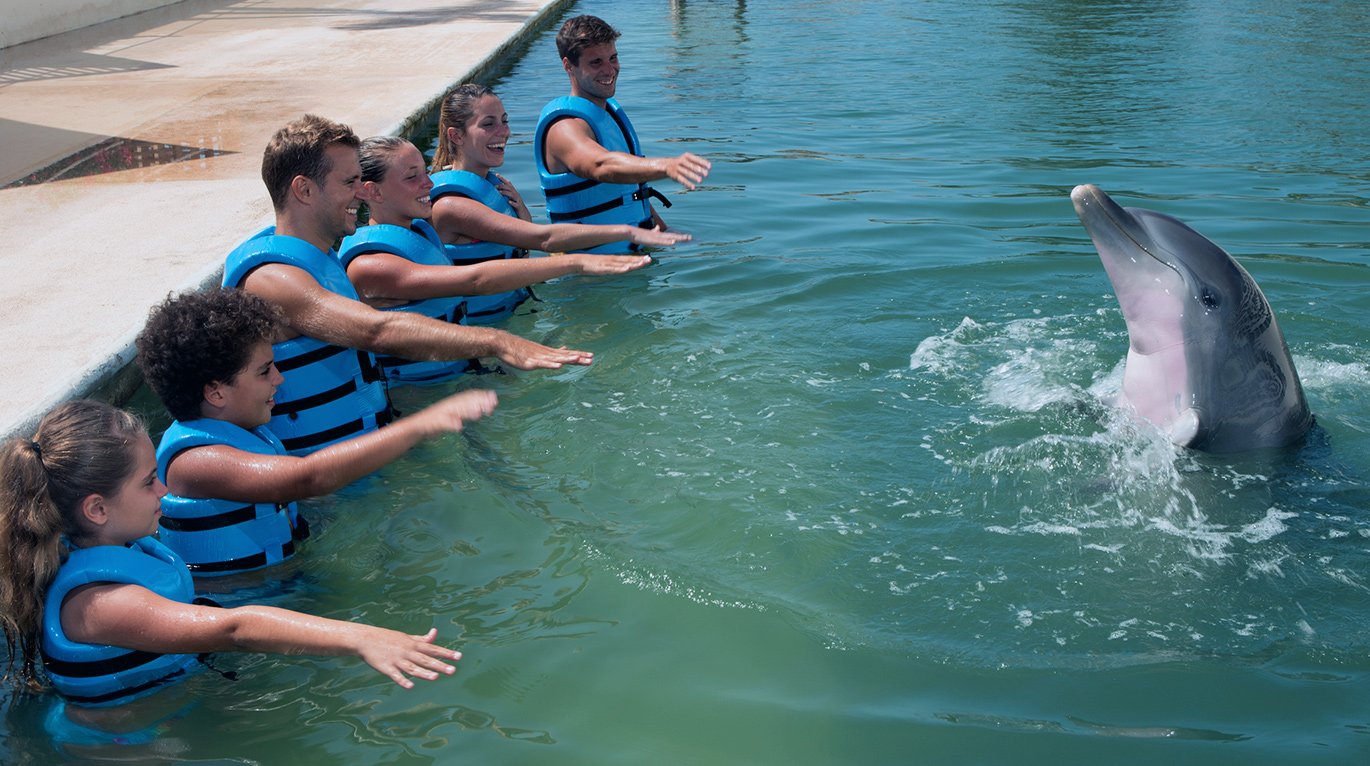 Our habitats: Love for nature
Respect for the environment, marine life, and dolphins is what defines each of our habitats where you can swim with and learn more about sea life.
Delphinus blog
News and useful information about dolphins and their environment
Test
Certifications and
alliances
Our commitment to makes us better everyday
Partners
The best tourist places we collaborate with