Tulum, a captivating slice of paradise along Mexico's Riviera Maya, is a destination that beckons travelers with its pristine beaches, archaeological sites, and a laid-back atmosphere. Tulum offers a unique blend of history, natural beauty, bohemian nightlife and the opportunity to swim with dolphins in Xel-Há
Tulum's Climate
Tulum enjoys a tropical climate characterized by warm temperatures year-round. The dry season, spanning from November to April, is the most popular time to visit, with comfortable temperatures ranging from the mid-70s to mid-80s. The wet season, from May to October, brings higher temperatures and occasional rain showers that are refreshing and enjoyable.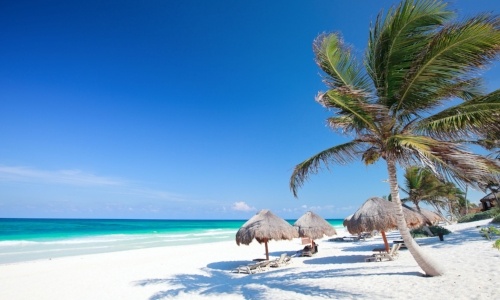 Budget-friendly Tulum

Archeological Site:

The ancient Mayan site overlooking the Caribbean Sea is a must-see. Explore the site and its breathtaking cliffside views without breaking the bank.


Beach Biking:

Rent a bike and cruise along Tulum's beachside road. Enjoy the fresh ocean breeze as you visit nearby cenotes, local shops, and beach clubs.


Cenote Exploration:

Tulum is surrounded by cenotes, natural sinkholes with crystal-clear water. Explore cenotes like Gran Cenote and Cenote Dos Ojos for an affordable and awe-inspiring adventure.


.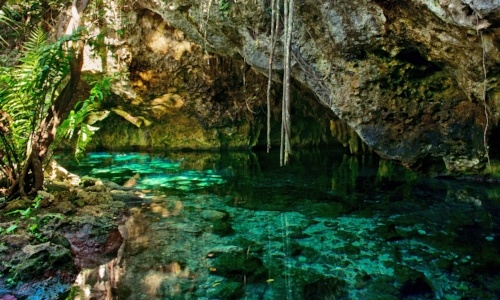 Tulum's Luxury Experiences
Luxury Beach Clubs:

Tulum boasts a range of upscale beach clubs offering exclusive lounging experiences. Spend a day enjoying gourmet cuisine, beachfront cabanas, and live music.

Spa Retreats:

Tulum is known for its wellness-focused atmosphere. Pamper yourself with luxurious spa treatments, yoga sessions, and wellness retreats offered by high-end resorts and boutique hotels.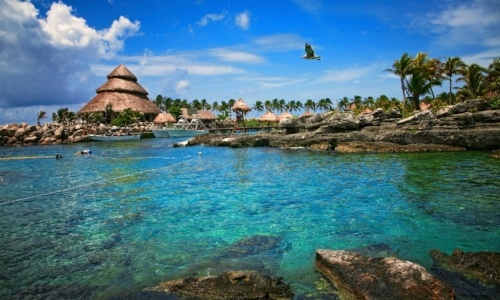 Swim with Dolphins - A Must-Do Experience for Every Budget
Your vacation will not be complete without the unforgettable and Instagramable experience of swimming with Dolphins at a Delphinus Habitat. Get up close and personal with these beautiful and intelligent marine animals. There are packages to fit every budget.
Tulum offers a range of accommodations and experiences to cater to every traveler's desires. Immerse yourself in the captivating blend of history, culture, and coastal charm that defines this remarkable destination.