If you are wondering whether you should be traveling or not because of your age, here you will find a few reasons to consider it, and some of the best activities you can do to enjoy yourself while at it. Don't let your 60s stop you from having a great time.
Is it good to travel in your 60s?
The answer is yes, not only because you have earned it, but also because it brings you new experiences, unlimited fun and great stories to tell. Either you decide to do it with your partner, your family or alone, there is no better reason to do it than to enjoy yourself.
Traveling has proven to be helpful for seniors; it can improve your mental and emotional health, it keeps you active and in movement, it can also increase your confidence as a traveler, if you have had previous experiences.
What else can you do in your 60s?
The list of possibilities is infinite, age is not an impediment to enjoy life.
Whether you decide to go for the usual sport activitiies:
yoga
tai chi
practicing tennis
golf
etc
You can also go for the entertainment activities:
knitting
cooking
solving puzzles
becoming a member of a club
Learning a new skill
Or go for more unique activities:
traveling around the world
practicing an extreme sport
trying a new job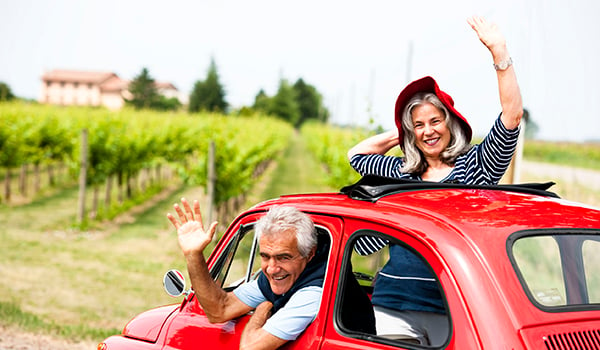 However, there is not a rule for the things you can and can not do, is up to you to decide what you want to do. Having a bucket list can help you fulfill your wishes.
Traveling bucket list
If you are willing to try something different and go on for an adventure, we offer you this bucket list about 5 travel experiences you would not want to miss.
Visit one of the seven wonders of the world
It might be difficult to visit all 7 wonders, but each wonder is incredible in itself. The modern-day seven wonders include: Christ the Redeemer Statue, Brazil; Colosseum, Italy; Taj Mahal, India; The Great Wall of China; Petra, Jordan; Machu Picchu, Peru and Chichén Itza, Mexico.
Dive in the deep sea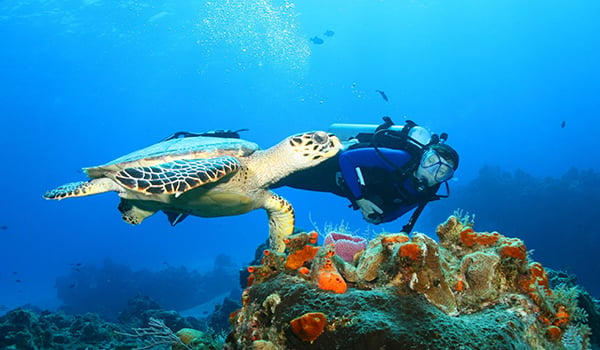 In absence of disease and / or pathologies in contra-indication with a sporting activity, studies show that it is beneficial for the people over 60 to practice Scuba diving since its practice is more focused on leisure than on sports capabilities.
Before engaging in the activity, carry out a full medical examination
Take appropriate equipment and make it easy to put on.
Try the local food from a different country
Once you reach that certain age, your dietary needs slowly start to change, and you may have to rethink your whole diet, however, this is not an impediment for trying the local cuisine in your next trip, since it is more than certain they will have options available for your specific needs and taste.
Visit the Mexican Caribbean
In the Mexican Caribbean you will find the most beautiful beaches in the world and invaluable natural treasures such as the barrier reef called the "Great Western Atlantic Reef Belt", the second largest in the world.

And the best part is that there is more to see than just the beaches, if you want to learn more about what you can do in the Mexican Caribbean and start planning your trip, we also offer you more information here.
Swim with dolphins for the first time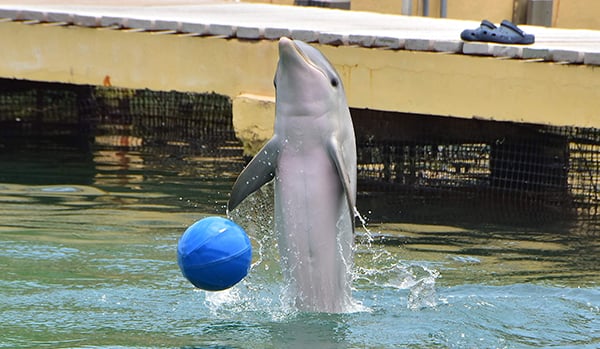 We saved one of the most unique activities for last, swimming with dolphins is an all age appropriate activity, it is also one of a kind experience.
You can meet and swim with charming dolphins in a safe environment.
Where can you learn more about swimming with dolphins?
Delphinus offers you not only a wide web of information about dolphins and what it is like to swim with them but also, the best prices to do it.