When it comes to the enjoyment of discovering a new destination, age is completely irrelevant. Travel and adventure are two activities that come together and that can be enjoyed at any age.
Why to Solo travel in your 60s?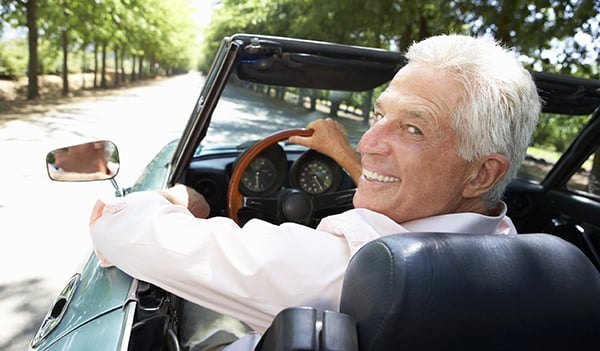 Is a way of taking up the chance to explore the world on your own terms and in your own time. Some travel to satisfy a curiosity, to tick off a bucket list, to explore their interests independently, to heal, to grow, to discover, to relive, to experience something new, and sometimes to find themselves all over again in a new stage of life. No matter your situation, you are not alone. Even if you are travelling solo.
How does solo travel usually go when you are over 60?
According to senior solo travelers, their experiences are mostly the same as the ones they had when they were younger, they have also compared them to young travelers they have found during their trips, they have said that the only difference between them is that senior travelers get tired easily and have to space things out a bit.
When you are a solo traveler, people tend to help you more and for seniors, that attitude towards them is even more notorious, you will find people being more willing to help you than before, you will also encounter younger travelers eager to hear about your previous experiences.
Tips for Solo travelers on their 60s
Look for the best deals
If what you want is to head to a resort or take a cruise, keep an eye out for companies that cater to solo travelers. They often offer discounts and better packages for solo travelers that are more affordable.
Pack light
You don't want to be schlepping a cumbersome suitcase through the airport, so if it's been a while since you last traveled, spring for a modern lightweight suitcase with great wheels. Don't neglect your footwear. Opt for a stylish pair of comfortable walking shoes that can do double duty as dress shoes when needed.
Plan your destinations
When you can, choose comfortable lodgings in the thick of the action. This way if you're visiting a city you can explore more of it with less energy. You'll want to spend your time walking through the galleries and gardens you've been dreaming about, not stuck in traffic getting to and from the must-dos.
Pursue your interests
Special interest travel is on the rise, and it gives you the perfect opportunity to pick up that long-dreamed about post-retirement hobby. Educational travel is as diverse as your own interests. It's also a great way to meet people with similar hobbies and goals
Stay healthy
During these times of Covid- 19, is important that you take the necessary precautions to stay safe, do not hesitate on using sanitizer every now and then, wash your hands as often as possible, always wear your face mask, avoid touching things and if you do so, do not touch your face and sanitize them immediately.
Pandemic aside, Jet lag can get worse as you age, so don't over schedule yourself, especially for the first few days, even after you've arrived, plan to rest into your schedule so you don't feel like you're missing out if you need a quiet day
Where can you go as a senior solo traveler?
Rome, Italy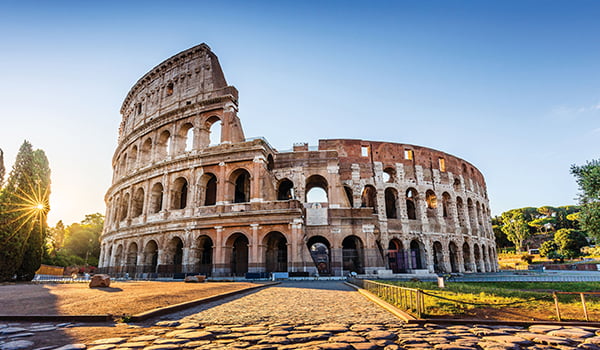 Easily one of the most beautiful and lively Italian cities. Mature travellers especially will appreciate the artistic beauty and deep history embedded within this ancient capital. Endless attractions and exciting activities await you.
You can tour the ancient Colosseum, make a wish at the Trevi Fountain and visit the Vatican. Want to dive deeper into the culture? Book an Italian cooking class, or stroll through Rome's energetic local markets – like the Campo de' Fiori Market.
Egypt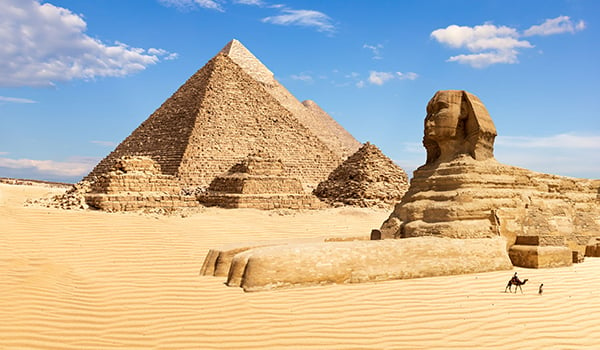 If you are looking for cruises for solo travelers over 60, Egypt is a place you cannot miss. A cruise is a great option for solo travellers. All of your transport is taken care of for you, making your trip hassle and worry-free.
Of course, no trip to Egypt would be complete without a visit to the country's on-land sites. Cruise ships often make stops to allow passengers to depart and enjoy some free time exploring the land.
Mexican Caribbean

Cancun
Most travelers in Cancun go to the beaches. There is more than 20 km of pure beach in Cancun. The most relaxing beaches are located in the South: Playa Marlin or Playa Delfines, there are not a lot of people on those because they are located far from the nightclubs and bars

While being there, you cannot miss the opportunity to swim with dolphins or visit the cancun interactive aquarium.