One of the things we can do to take care of the environment, flora and fauna, is to consume in a responsible and sustainable way all the gastronomic options we get from the ocean. Below is a very interesting guide about seafood you can eat without remorse and the ones you shouldn't even think about it.
It is very common when taking part in activities in Cancun on your vacation or when spending time on the beach in Mexico, to incorporate seafood in your daily diet. However, it's not recommended to eat all kind of seafood because many are in danger of extinction.
We all have the right to enjoy the culinary richness that the ocean offers us, but let's do it without depredating. That's why, we bring to you today a list of comestible species available in the Mexican Caribbean and their status of conservation, in order to promote responsible consumption.
Species to enjoy without remorse
Here you can find the list of species that still exist in large quantities and are fished adequately by local fishermen.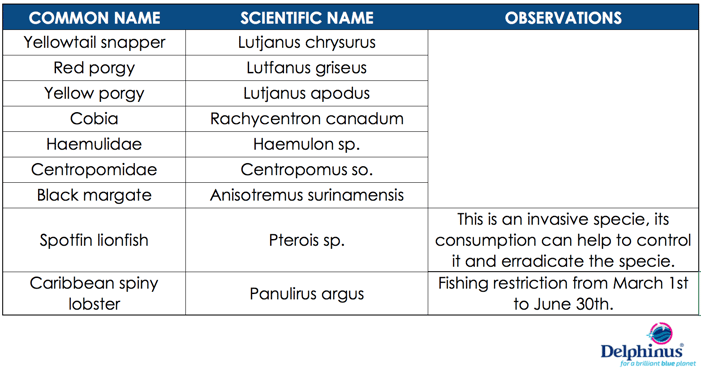 Species to think about twice before eating
Some species are sometimes an option on the menu but they aren't sustainable because of the way they were raised or caught. Some of them have fishing restrictions because their population has been decreasing.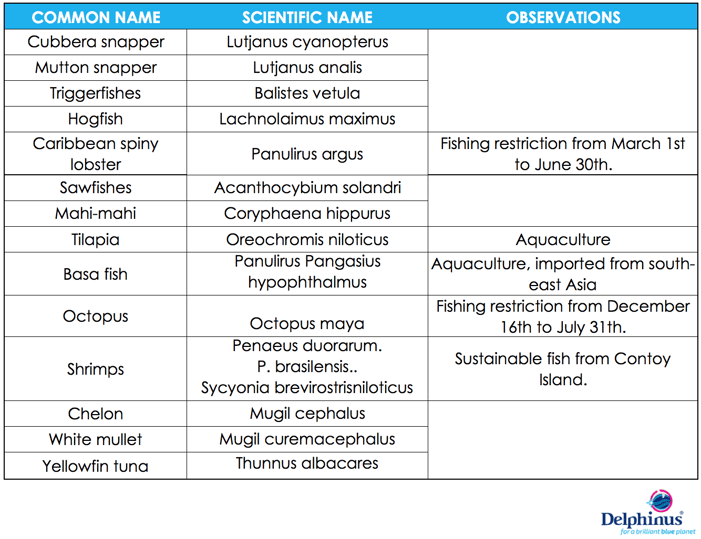 Don't even think about it!
The following species have been fished with such intensity and frequency that their reproduction is going at a very slow pace. That's why they shouldn't be exploited, commercially speaking. If you stop consuming these species and inform others about this critical situation, your decision will contribute to their survival.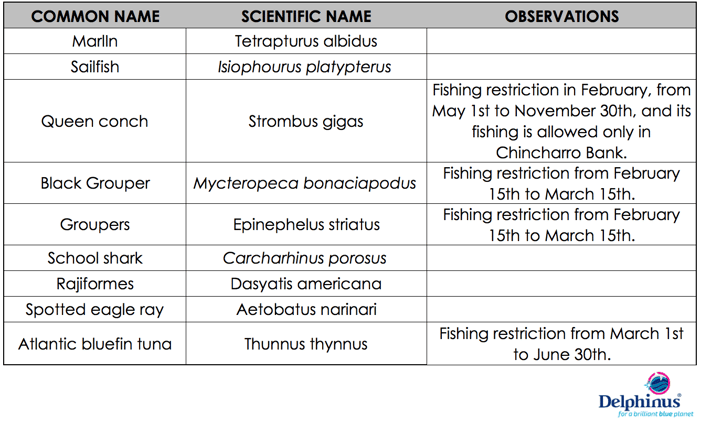 Next time you vacation and experience certain activities in Cancun, try to be aware of these recommendations and be responsible about your consumption of seafood. We are all informed, for a brilliant blue planet!