Tips about our habitats
Our opening hours are 8:30 am to 7:30 pm, everyday, however times may vary from one Delphinus habitat to another.
For your comfort, every Delphinus habitat will provide you with a locker and towels and you will have access to dressroom and showers.
Remember to bring your reservation coupon, along with your ID (passport or driver's license).
We have palapas for photo and video services. We use the latest technology in order for you to select from the various photos taken during your activities with our dolphins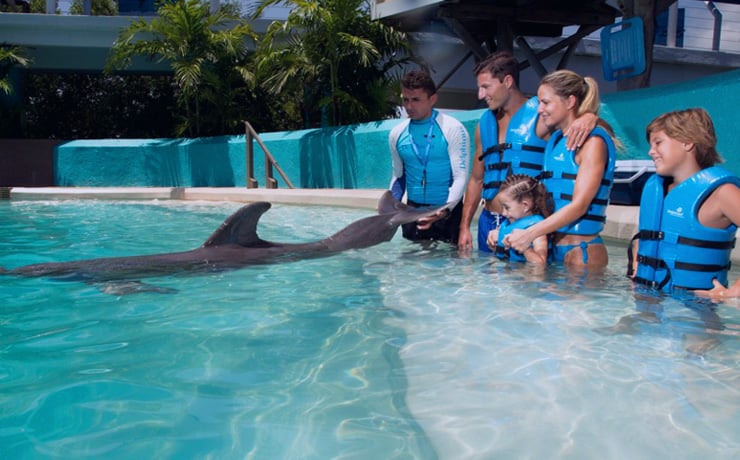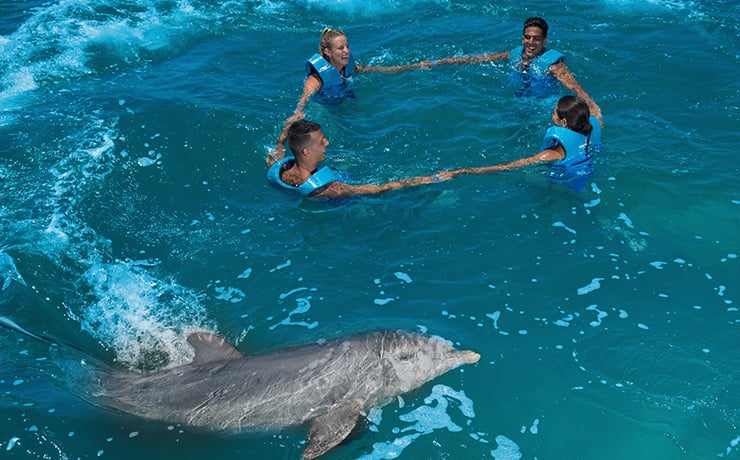 We provide free transportation for the following routes:
To the Cancún Interactive Aquarium, if you are staying in the Hotel Zone of Cancún
To Delphinus Riviera Maya and Xel-Há, if you are staying in the Riviera Maya
To Delphinus Puerto Morelos if you are staying in Puerto Morelos
Check here the list of hotels included in this service >
For the safety of the swimmers, dolphins and Care Specialist, participants are asked not to bring video or photography cameras to the wet areas around the dolphinariums. Visitors accompanying a child are not allowed access to the dolphinariums.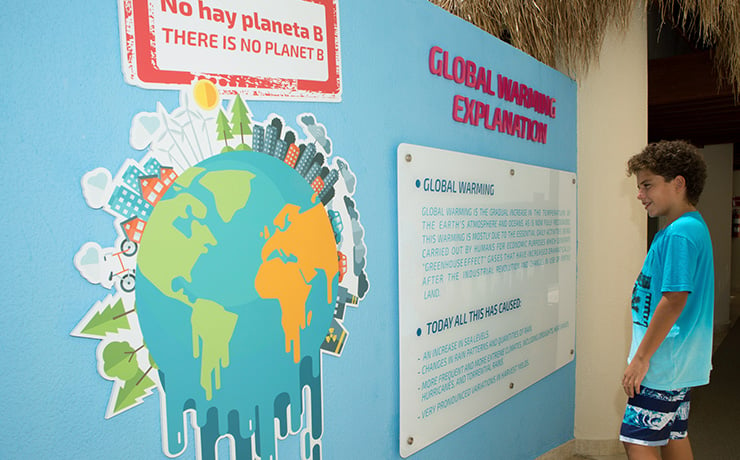 Tips before swimming with dolphins
During all of our programs, you will be told about the dolphins' characteristics, their biology, physiology and care, as well as what to expect during the interaction, in order for you to enjoy it to the fullest.
All of our programs are formed of exclusive groups: maximum 10 people, so that you can interact individually with the dolphins and live a unique experience.
Minimum height required to participate is 1 meter. Children under the age of 8 must be accompanied by an adult (both must purchase a ticket).
We ask that you do not wear any jewelry during the swim. We will provide you with a locker where you can store these items, along with your other belongings.
It is recommended that women wear a one-piece swimming suit.
Please do not apply sunblock before your swim. Facial bio-degradable sunscreen only.