Supreme Primax Experience
Regular price from $149.00 USD per person
From $104.30 USD per person
Swim with dolphins, be foot-pushed and watch them swim around you.
Includes:
18 activities with dolphins | Up to 4 people per group | 45 min in the water | 15 min briefing
Available at: Playa Mujeres, Punta Cancún, Puerto Morelos and Riviera Maya.
What do you need to know before swimming with dolphins?
To make your dolphin-swimming experience a memorable one, there is important information you should know and some tips that will help you make the most of your experience with this amazing creature.


Learn about our customers' experiences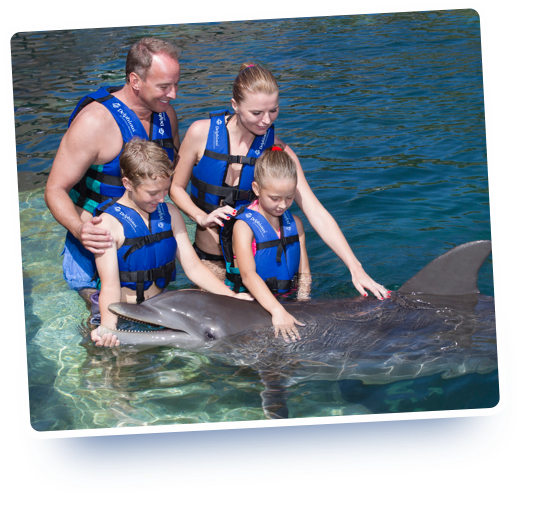 "We had a group of 4 people and were the only ones on our platform with the dolphins so we had a nice personalized hour with them which was wonderful!"
Krysten Myser / July 2020
"The workers were kind and helpful, not pushy at all."
Jessica / July 2020
"Great experience- staff were friendly and accommodating and the whole visit was pleasant."
James G. Ryan / December 2019
You might be interested in