Splash
Regular price $99.00 USD per person
$69.30 USD per person
Have fun learning everything about dolphins. Suitable for families with children and seniors.
Includes:
12 activities with dolphins | Up to 10 people per group | 30 min in the water | 15 min briefing
Available at: Punta Cancún, Puerto Morelos, Riviera Maya and Interactive Aquarium Cancun.
What do you need to know before swimming with dolphins?
To make your dolphin-swimming experience a memorable one, there is important information you should know and some tips that will help you make the most of your experience with this amazing creature.


Learn about our customers' experiences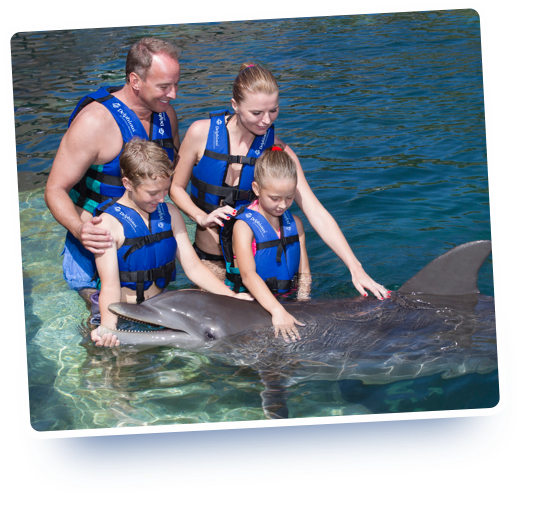 "Best day ever, all of the instructors were amazing, the dolphins were so sweet! The whole experience from start to finish was great, we felt welcomed and appreciated by all staff! Would highly recommend."
Teresa Barett / August 2020
"Our trainer was great! She was super knowledgeable about Dolphins and we loved meeting the dolphins!"
Eaerlene Fielder / January 2020
"Everyone was wonderful and patient with us. We had an 8 month old infant with us who at first was not remotely happy with the water. But in the end we got pictures with her getting a kiss both from the dolphin Mya and also from a seal lion. We all loved every minute. Thank you for the experience of a lifetime."
Pam Murphy / November 2019
You might be interested in