Ride
Regular price from $119.00 USD per person
From $76.30 USD per person
Brace yourself for a guided tour on the fin of our loving dolphin hosts. You'll love their affectionate kiss!
Includes:
14 activities with dolphins | Up to 10 people per group | 30 min in the water | 15 min briefing
Available at: Playa Mujeres, Punta Cancún, Puerto Morelos, Riviera Maya, Interactive Aquarium Cancun and Xel-Há.
What do you need to know before swimming with dolphins?
To make your dolphin-swimming experience a memorable one, there is important information you should know and some tips that will help you make the most of your experience with this amazing creature.


Learn about our customers' experiences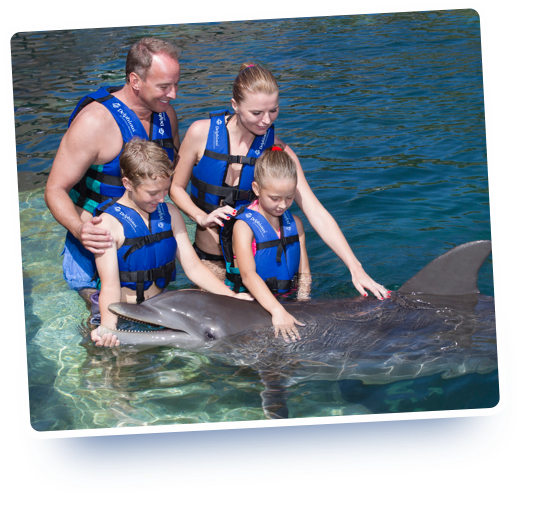 "Everyone is very professional. The place is really clean. It is nice And the staff is very friendly."
Max Davis / August 2020
"Super easy to reserve and communicate with agents. At the aquarium, all went smooth, and my kids had the best experience swimming with Maya. Maya was so sweet and gentle! Kuddos to the trainers and all the staff :)"
Norma Tenna / July 2020
"Awesome experience. Worth every penny."
Gissel Christen / March 2020
You might be interested in