Couples Dreams
Regular price $199.00 USD per person
$139.65 USD per person
Share a magical experience with dolphins in their environment along with your partner, best friend or a family member.
Includes:
21 activities with dolphins | Up to 2 people per group | 45 min in the water | 15 min briefing
Available at: Playa Mujeres, Punta Cancún, Puerto Morelos, Riviera Maya and Interactive Aquarium Cancun.
What do you need to know before swimming with dolphins?
To make your dolphin-swimming experience a memorable one, there is important information you should know and some tips that will help you make the most of your experience with this amazing creature.


Learn about our customers' experiences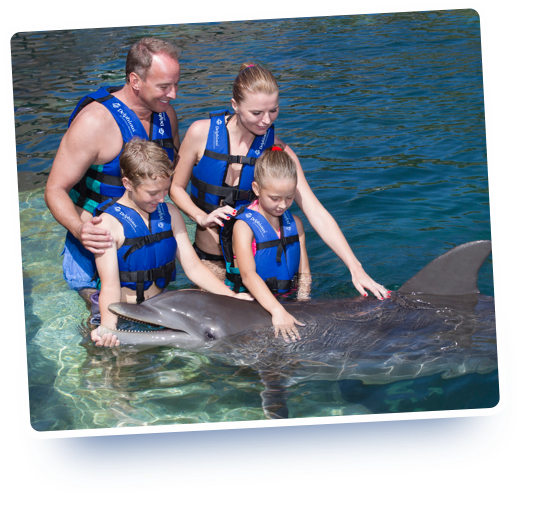 "The experience and staff at Delphinus Puerto Morelos was fantastic! Adan was our trainer and gave us a better experience than we even hoped for. We were treated like VIP from the moment we stepped in the door."
Jake Z. / July 2020
"Very professional - highly recommended."
Paulo Rebelo / August 2020
"Couples dreams on the 15th March. It was magic, the most beautiful expérience that i've lived in my life ! Thank you so much!"
Mango Jessica / March 2020
You might be interested in