Trainer for a day
Regular price $209.00 USD per person
$146.30 USD per person
Spend a whole day as a trainer and get to know everything there is to know about dolphins. Engage in activities like a foot push, ride, bar jump and more. Minors must be accompanied by an adult.
Includes:
Up to 6 people per group | Program lasts: 8 hours.
Available at: Xel-Há
What do you need to know before swimming with dolphins?
To make your dolphin-swimming experience a memorable one, there is important information you should know and some tips that will help you make the most of your experience with this amazing creature.



Learn about our customers' experiences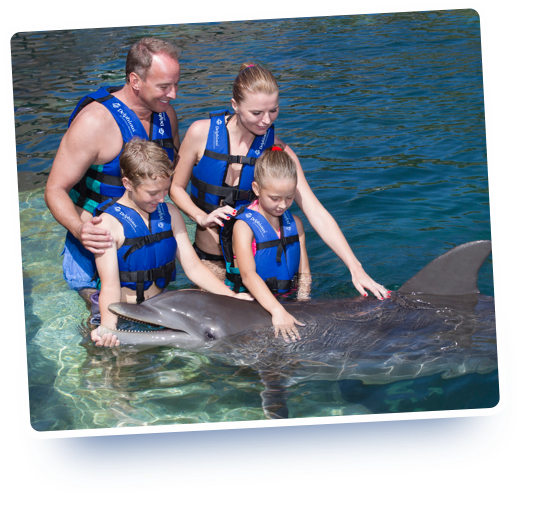 "Beautiful animals, 100% recommended. It is worth the expense."
Moises Hernandez / December 2021
"Beautiful place, beautiful experiences."
Tom Bonyai / December 2021
"Everyone is very professional. The place is really clean. It is nice And the staff is very friendly."
Max Davis / August 2020
"I would recommend it."
Feliks Groysman / August 2020
"Very nice staff, great experience with the dolphins, 3 hours watertime, good food."
Thomas Robin / July 2020
You might be interested in