Primax
Regular price $149.00 USD per person
$104.30 USD per person
Share a close encounter with dolphins and enjoy a swimming experience centered on animal welfare and environmental awareness.
Includes:
Up to 8 people per group | 45 min in the water | 15 min briefing
Available at: Xcaret and Xel-Há
The price per person doesn't cover admission to theme parks.
What do you need to know before swimming with dolphins?
To make your dolphin-swimming experience a memorable one, there is important information you should know and some tips that will help you make the most of your experience with this amazing creature.



Learn about our customers' experiences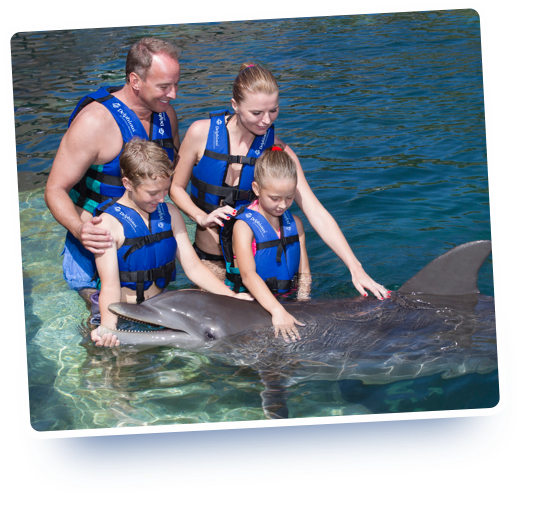 "I love the place and more the dolphins!! Super neat and beautiful."
Margarita Villa / December 2021
"Very good, lots of entertainment."
Rui Vale / December 2021
"Beautiful place, beautiful experiences."
Tom Bonyai / December 2021
"Beautiful animals, 100% recommended. It is worth the expense."
Moises Hernandez / December 2021
"Swim with the Dolphins is a one in life experience and worth every penny, ask for Mr. William, what a Gentleman, he take care of every detail, highly recommended."
November 2021
You might be interested in