Premium
Regular price $159.00 USD per person
$111.30 USD per person
Glide along with dolphins and take a walk immersed in the Aquarium Trek as you interact with different marine species.
Includes:
18 activities with dolphins | Up to 4 people per group | 45 min in the water | 15 min briefing | 20 min. de Aquarium Trek
Available at: Interactive Aquarium Cancun
What do you need to know before swimming with dolphins?
To make your dolphin-swimming experience a memorable one, there is important information you should know and some tips that will help you make the most of your experience with this amazing creature.



Learn about our customers' experiences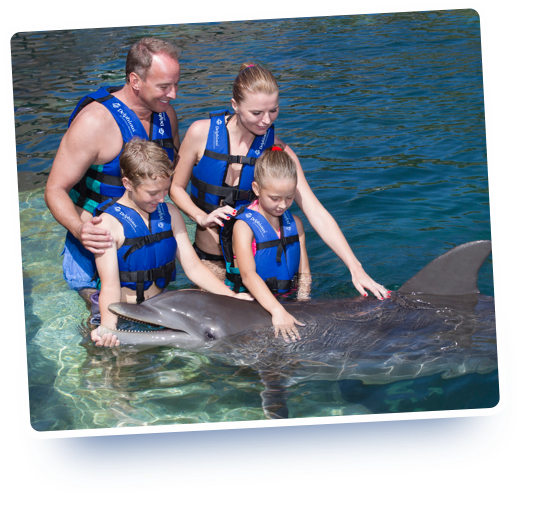 "We had a group of 4 people and were the only ones on our platform with the dolphins so we had a nice personalized hour with them which was wonderful!"
Krysten Myser / July 2020
"The workers were kind and helpful, not pushy at all."
Jessica / July 2020
"Great experience- staff were friendly and accommodating and the whole visit was pleasant."
James G. Ryan / December 2019
Important
For the safety of our dolphins, it is not allowed to enter the habitat with cameras, cell phones or any type of audiovisual device.
Visit our
FAQ's
for more information.
You might be interested in