Family Dreams Ride
Regular price $99.66 USD per person
$79.73 USD per person
Plunge with dolphins into a marvelous family tour. It will be full of cheer, jumps and much more!
Includes:
14 activities with dolphins | Up to 10 people per group | 30 min in the water | 15 min briefing
Available at: Playa Mujeres
What do you need to know before swimming with dolphins?
To make your dolphin-swimming experience a memorable one, there is important information you should know and some tips that will help you make the most of your experience with this amazing creature.



Learn about our customers' experiences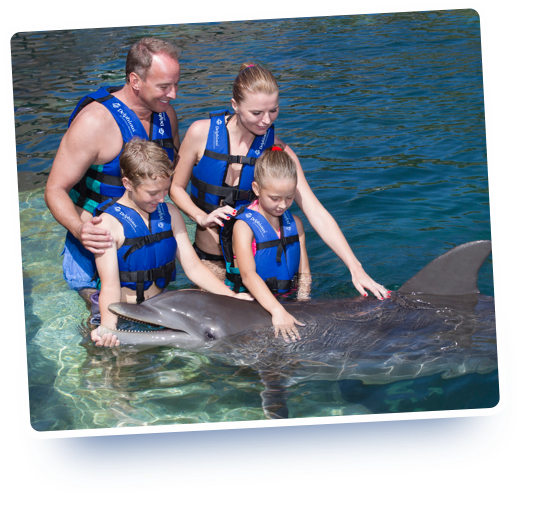 "Beautiful place, beautiful experiences."
Orquidian / December 2021
"Everything was explained very well and we felt well looked after."
Laura Bates / March 2020
"Amazing experience we had such a great time the staff really made us feel safe and very friendly."
Melissa Garza / August 2020
"Everyone there was amazing and we had a great time! I was very very impressed with how smart and well trained the dolphins were! Great job!"
Tony B / July 2020
You might be interested in