Splash
Regular price $99.00 USD per person
$79.20 USD per person
Have fun learning everything about dolphins. Suitable for families with children and seniors.
Includes:
12 activities with dolphins | Up to 10 people per group | 30 min in the water | 15 min briefing
Available at: Punta Cancún, Puerto Morelos, Riviera Maya and Interactive Aquarium Cancun.
What do you need to know before swimming with dolphins?
To make your dolphin-swimming experience a memorable one, there is important information you should know and some tips that will help you make the most of your experience with this amazing creature.


Learn about our customers' experiences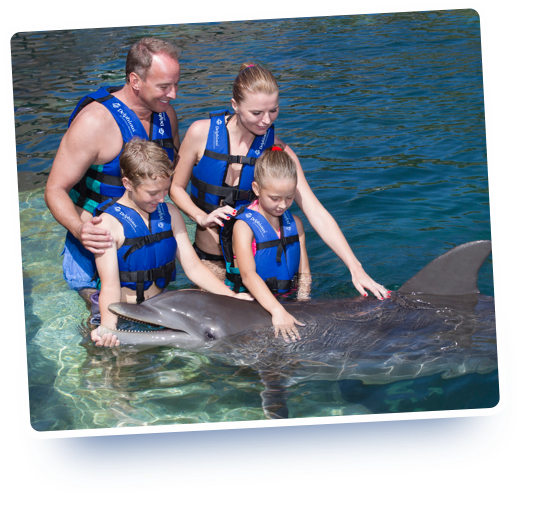 "Amazing experience, dolphins were in great condition, they very much advocate for taking care of and conserving the planet so dolphins can have a healthy environment. Book it!!"
Rebekah Gamble / December 2021
"Excellent, very good attention from the staff and experience."
Adriana / December 2021
"Best experience ever! Not only was meeting the dolphins amazing, the staff was the best!!! We'd definitely return again. The staff was so nice, patient, and ensured we had a great time. We were lucky to do the experience with just ourselves. My kids, 3 and 2, LOVED IT! And my mom who needs assistance walking, enjoyed it as well. Only downside is parking, the is no parking available near the site."
Selene Muñoz / December 2021
"This place was amazing!!! You will not be disappointed! Adan and the dolphins are really top notch."
Ciara Locklear / November 2021
You might be interested in