Couples Dreams
Regular price $199.50 USD per person
$139.65 USD per person
Share a magical experience with dolphins in their environment along with your partner, best friend or a family member.
Includes:
21 activities with dolphins | Up to 2 people per group | 45 min in the water | 15 min briefing
Available at: Playa Mujeres, Punta Cancún, Puerto Morelos, Riviera Maya and Interactive Aquarium Cancun.
What do you need to know before swimming with dolphins?
To make your dolphin-swimming experience a memorable one, there is important information you should know and some tips that will help you make the most of your experience with this amazing creature.


Learn about our customers' experiences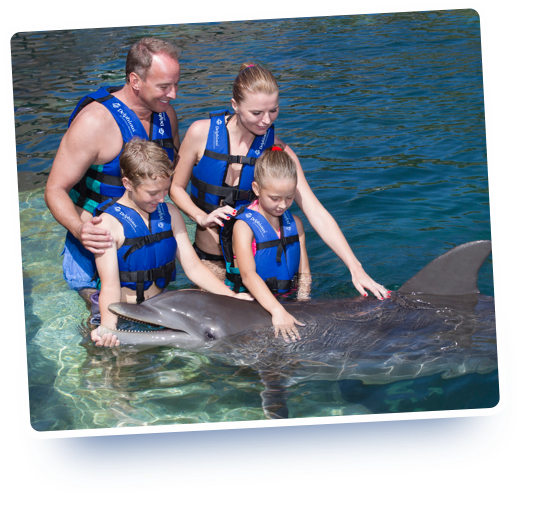 "Beautiful place, beautiful experiences."
Orquidian / December 2021
"Excellent, very good attention from the staff and experience."
Adriana / December 2021
"Best experience ever! Not only was meeting the dolphins amazing, the staff was the best!!! We'd definitely return again. The staff was so nice, patient, and ensured we had a great time. We were lucky to do the experience with just ourselves. My kids, 3 and 2, LOVED IT! And my mom who needs assistance walking, enjoyed it as well. Only downside is parking, the is no parking available near the site. Closestbwe found was by Chedraui."
Selene Muñoz / December 2021
"Amazing experience, dolphins were in great condition, they very much advocate for taking care of and conserving the planet so dolphins can have a healthy environment. Book it!!"
Rebekah Gamble / December 2021
Important
For the safety of our dolphins, it is not allowed to enter the habitat with cameras, cell phones or any type of audiovisual device.
Visit our
FAQ's
for more information.
You might be interested in