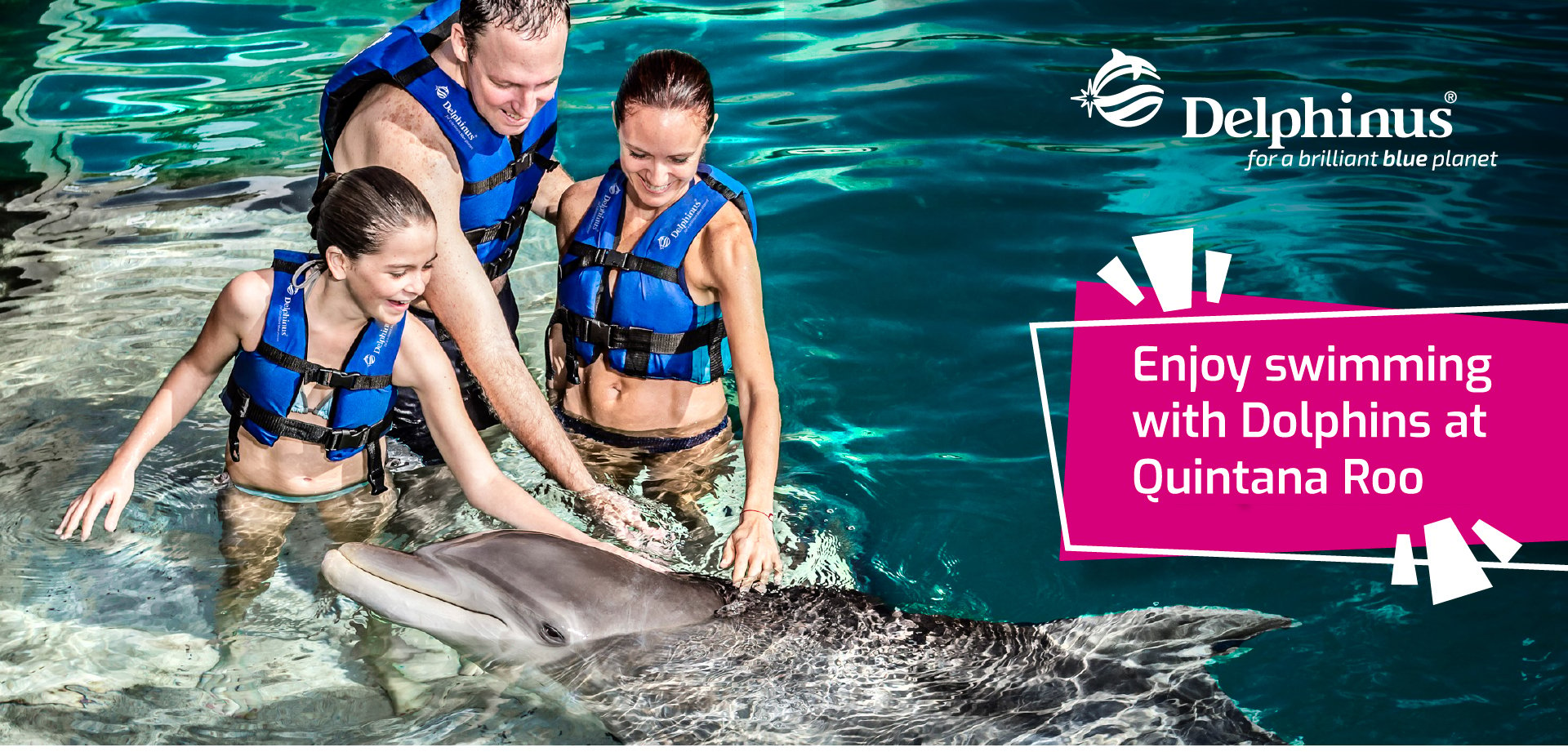 Swimming with dolphins in Quintana Roo
Enjoy the different habitats that Delphinus has in Quintana Roo. Visit the Interactive Aquarium Cancun, spend a family day in Puerto Morelos, live extreme experiences in Xcaret and Xel-Há. Book your ideal experience today in any of our 7 habitats.

OUR EXPERIENCES

For each of our habitats, we have designed ideal experiences that cater to the needs of our visitors. We always aim to provide a fun and enriching memory of interacting with dolphins, the heart of Delphinus
THIS IS HOW WE ENJOY THE DELPHINUS EXPERIENCE
Don't know which swim is ideal for you yet?
We invite you to take this test so we can suggest the perfect experience for you and your companions.
1.
Tell us more about your trip: How will you do it?
2.
Are you interested in learning about our conservation program?
3.
Do you want to have accommodation included in your experience?
4.
Would you like to spend a day enjoying other attractions? Such as:
5.
Would you like to explore other natural areas during your trip? Such as:
6.
Would you be interested in visiting shopping centers and restaurants during your visit?
7.
Ya casi terminamos Por favor llena el siguiente formulario.