Vacations for seniors are the most rewarding vacations. You've spent your life dreaming of white sandy beaches and wondrous places to explore, and the best destinations for seniors are just a few hours flight away from the Caribbean. Whether you prefer delving into the Mayans' history and their ruins or adventure travel for older adults, the Caribbean has it all and is safe to travel there.
You've landed in Cancun, and now it's time for you to fulfill those lifelong dreams. When you've checked-in at your place of accommodation, enquire as to safety measures regarding COVID. Once you are informed, you can relax and create unforgettable memories.
Fun Vacations for Seniors in the Caribbean
To help you discover the vacation you deserve, and because fun is ageless, we've listed a few destinations and activities in the Caribbean.
Travel to Cancun in 2021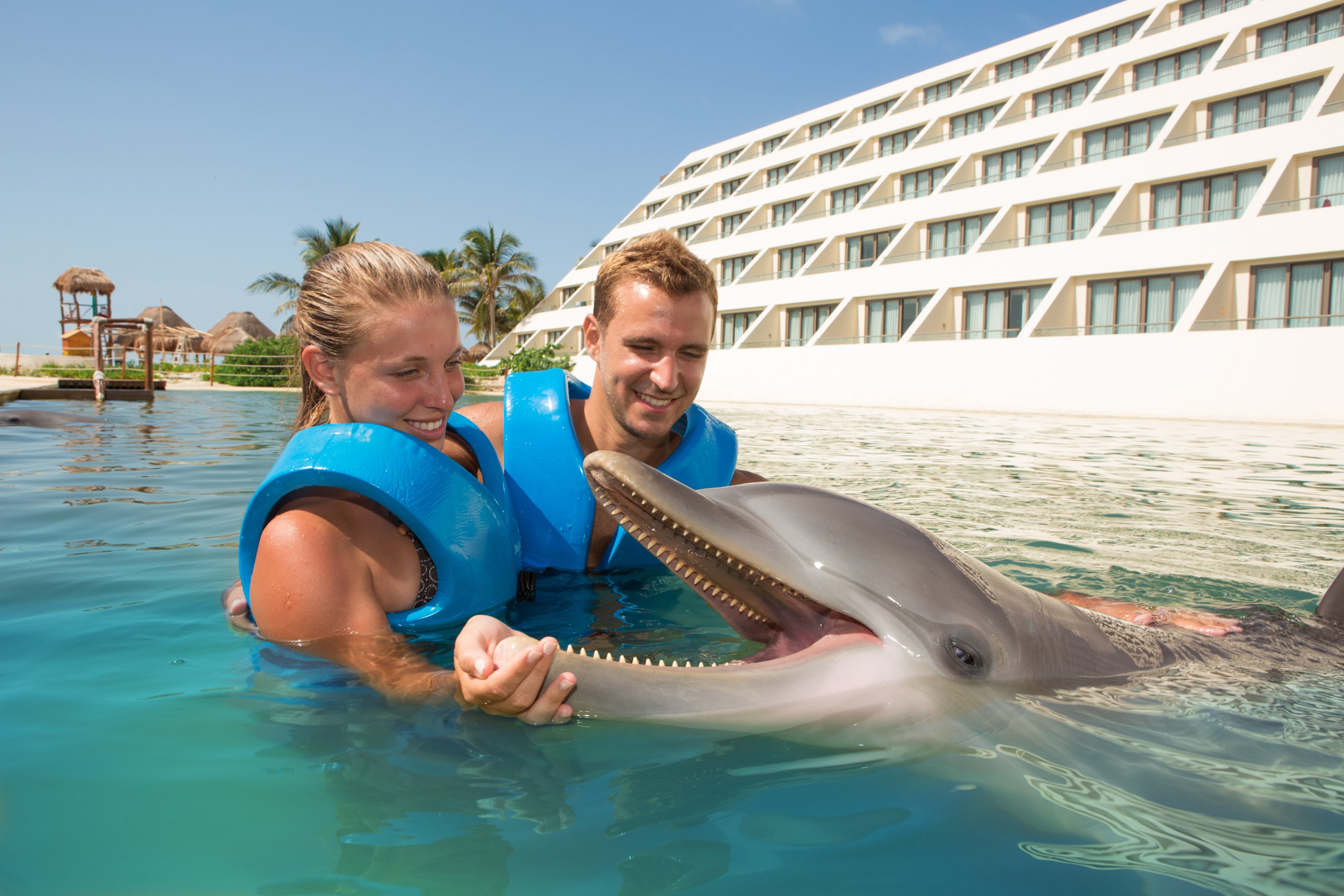 Spend your first day absorbing the warm tropical sun rays on a white sandy beach and swimming in the warm ocean blended in various shades of exquisite blue. Yes, you are in paradise.
Now that you're energized, there is so much to see. On top of the list is Delphinus and their Interactive Dolphin Program. You will be blown away by the Special Presentation and Areas of interaction with the dolphins.
Every hotel will offer Scuba diving and snorkeling for you to explore the bright and vibrant colors of the underworld. If you're feeling more adventurous, sail for a day on the crystal clear water on a catamaran – living the dream. Catamaran tours will include snorkeling and a buffet lunch.
Take a step away from the ocean and absorb a little Mexican culture at the Cancun Wax Museum. Be enthused by those that inspired Mexico as well as other international icons with more than 1000 wax creations.
Explore Tulum and other archaeological sites
Are you ready for the ultimate experience in Mexican history and culture? In the Riviera Mayan and its surroundings you can visit the most emblematic and relevant sites of the Mexican culture:
Tulum is surrounded by beauty and Mayan history. Tulum was one of the last cities to be built by the Mayans, and its archaeological sites are amazingly well preserved. Take a swim in the sea and visit El Castillo, the Temple of the Frescoes, and the Temple of the Descending God.
Chichen Itza is located in the neighboring state of Yucatán and close to other colonial cities such as Valladolid and Mérida. It is one of the New 7 Wonders of the World, is a must-see when in Mexico. It is an enormous step pyramid known as El Castillo built during 600 – 1200 AD. Surrounding the focal pyramid are several other ancient buildings, including the intriguing ball court.
After visiting Chichen Itza, you will want more of Mexico's fascinating history; walk through the ruins in the Parque Nacional Tulum situated on a cliff overlooking the intoxicating ocean.
Playa del Carmen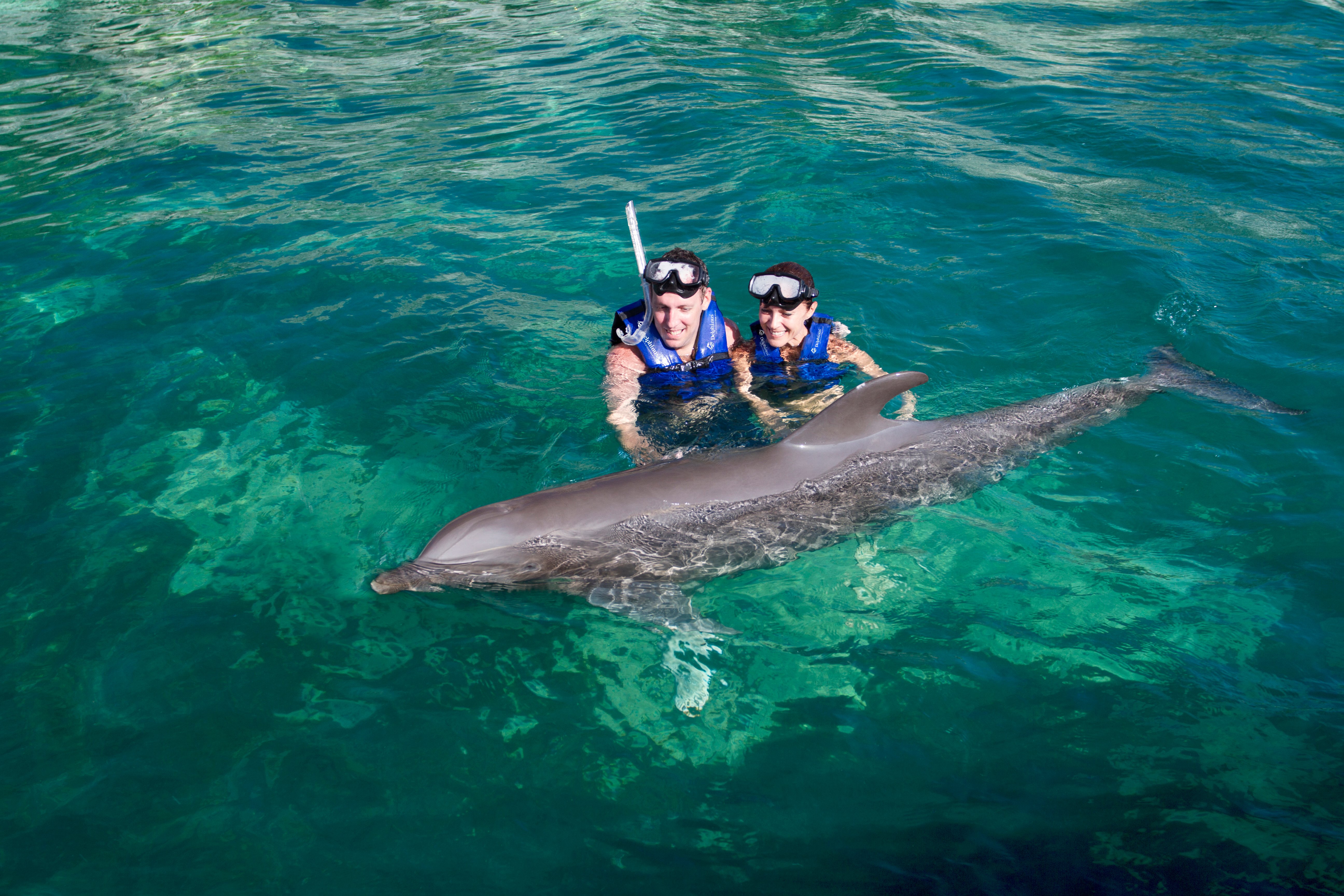 An hour from Cancun is Playa Del Carmen. Besides the endless tropical turquoise beaches and water activities, Playa offers a few different and attention-grabbing activities.
For a one-of-a-kind experience, visit the 3D Museum of Wonders. Seniors will laugh themselves silly stepping into an ordinary picture and morphing into the 3D illusion. You will be entirely amused and captivated at the same time.
Playa is home to the Aquarium Beach, a sanctuary to over 200 marine species. Take a casual stroll through the aquarium and see what sea life you missed on your scuba and snorkel excursion.
Also, you will enjoy a swimming experience with dolphins in the Delphinus Riviera Maya habitat, home to our Animal Wellness Program for Aquatic Mammal Research.
Cozumel Island
From Playa del Carmen, jump on a ferry for a 35 minute trip to Cozumel Island.
Cozumel is another hugely popular destination, especially for scuba diving and snorkeling. However, there is much more to see and do on the paradise island.
If you missed it in Cancun or Playa del Carmen, there is a Delphinus Marine Life Centre in Cozumel.
Stingrays are fascinating creatures, and in Cozumel, you have the opportunity to interact and learn more about them at the Stingray Beach Sanctuary. Fancy swimming with or feeding a stingray? Here you can!
Spend the day at Punta Sur Eco Beach Park, where you can explore a lighthouse and take an eco-boat trip on the estuary and see how many crocodiles you can spot.
Complete your full of Mayan history at San Gervasio. Although a lot smaller than the ruins in Tulum, these ruins are a remarkable vision of how the Mayan community existed in 800 AD.
Enjoy the Caribbean, a great travel destination for Seniors
A unique aspect of Mexico is its Cenotes. These are underwater caves where you will discover incredible rock formations, fish life, and bat caves. For the adventurous older adults, you can zipline into the cenote and then snorkel to an adjoining one, a truly captivating water adventure.
Deep-Sea Fishing is highly popular in the Caribbean. Speak to your hotel concierge for fishing tours – that Marlin you've envisaged catching is merely a throw in the ocean.
When you've had a day filled with adventure, thrills, and culture, it's time to wind down on the calm waters with a sunset cruise. Sip your favorite beverage and watch the sun slip behind the horizon as it paints the sky in burnt orange while you reflect on your life and how much you deserve this vacation as a senior.
Fun is ageless; you're never too old to have the vacation of your dreams in the Riviera Maya.
If you what to know more about what to do before your trip in Covid's time and how to travel safely, feel free to visit the website that we prepare for you.