It's your 60th; what a milestone. Congratulations! How will you celebrate, the usual, eat at a restaurant or have the family over for another home-cooked meal?
This is a momentous occasion and special enough to celebrate your 60th birthday in Riviera Maya. If you considering traveling with your life partner or by yourself to Riviera Maya in the exquisite Caribbean as the perfect gift to celebrate your special day, we have listed a few interesting places to convince you further.
Riviera Maya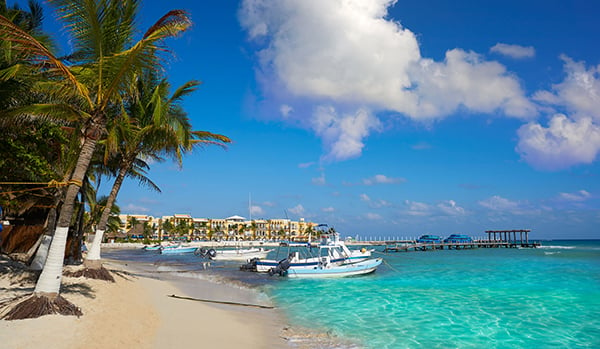 On an exquisite stretch of the Caribbean coastline on the northeastern Yucatan Peninsula of Mexico is the Riviera Maya.
Along highway 307, the only highway along the coast, are intoxicating Riviera Maya cities. Each city has its unique attraction besides, of course, the stunning and blissful beaches. Imagine toasting your special day while watching the sunset sitting at the edge of a warm ocean in various shades of blue. Is there a better way?
Cancun
Only 30 minutes from the airport, Cancun will warmly welcome you. Ask the hotel concierge for scuba diving and snorkel tours. You will experience the incredible and bright colors of ocean life. It is too superb to behold.
While you're down there, visit the Cancun Underwater Museum. At only 8 meters below the surface, about 500 life-size statues are strategically placed in various themes, aiding the underwater fauna's balance. If you prefer, take a trip in a glass-bottom boat and view the exciting ocean life from the top.
A must-see and do is a visit to Delphinus at the Interactive Aquarium Cancun. You will love the Special presentation and their Interactive Dolphin Program.
When you venture into the city, be sure to visit the Mayan Museum of Cancun. Get your thrill of stepping back in time and reliving via all the archeology artifacts the Mayans' lives.
Puerto Morelos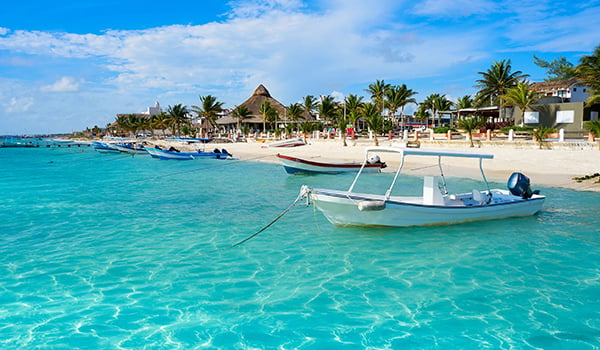 Between Cancun and Playa del Carmen is a sleepy little town called Puerto Morelos. However, it is not so sleepy as some seem to think. If you're looking for a bit of adventure, you've come to the right place.
Ever had the urge to hug a crocodile or a Boa Constrictor? Croco Cun Zoo is a sanctuary for rescued animals of all kinds. If the Boa isn't your favorite, perhaps an albino Burmese python will hold your interest. The spider monkeys will certainly make you smile and entertain you with their antics. There are many smaller and cuter animals – colorful birds and hairless dogs - to amuse you.
Take a break from the splendor of the Caribbean ocean and get your thrill of adventure with an ATV or 4WD tour through the jungle. Whip through the jungle on a zipline or take a casual stroll on horseback.
Playa del Carmen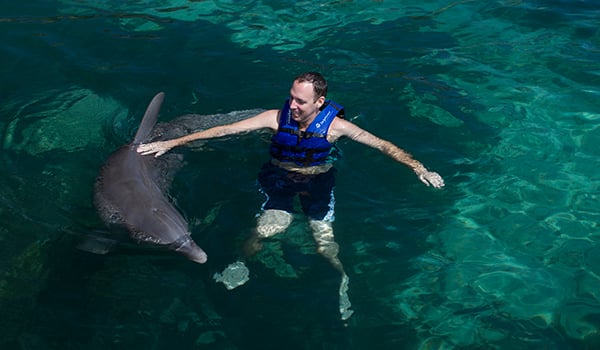 Before hitting the white sandy beaches, peruse the local market shops of 5th Avenue, a hive of tourist curios. As the sun closes its eyes and night approaches, 5th Avenue becomes the nightlife hub where nightclubs and restaurants entertain till the early hours.
Have you ever wanted to be immersed in a painting? Visit the 3D Museum of Wonders and watch and be awestruck as you become part of a 3-dimensional painting.
You've been blown away by the vast amount of brightly colored fish in the turquoise blue ocean; now visit the Aquarium Beach and see the many species you missed.
If you want to appreciate natural life more, swimming with Dolphins can be an enriching experience. In this activity, you can interact with these fascinating species in an environment of human care.
Delphinus Riviera Maya offers swimming programs under animal welfare and environmental conservation programs to promote fun and experience.
Tulum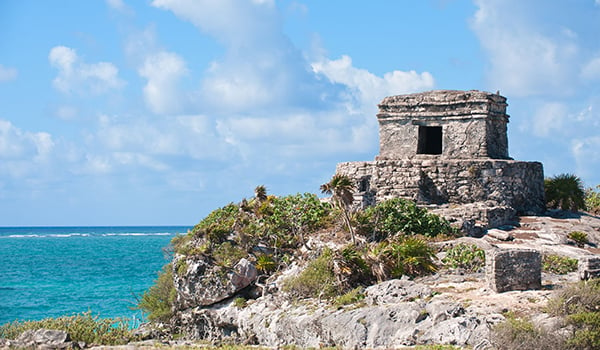 Visiting a Mayan ruin is synonymous with visiting Mexico. Tulum is one of the wonders in the Riviera Maya.
Standing on the edge of a cliff are the Parque Nacional Tulum ruins. Absorb the culture of the Mayans while you're mesmerized by the view of the ocean.
Cenotes are all over Mexico. Tulum is no exception. Some of the largest and most famous cenotes are accessible for you to enjoy a swim, snorkel, even scuba dive in the clear, fresh, unpolluted water. Abseil into a cenote, then float along the water trail, observing the rock formations, fish life, and bat caves, eventually exiting via another cenote. It's an unforgettable adventure.
Akumal
When you think you've done it all, enjoy a day at Akumal Bay. You won't merely be swimming in the addictive warm Caribbean ocean; you will be swimming with the turtles. Akumal Bay is home to the graceful and majestic sea turtles; it's an experience of a lifetime.
While you're journeying through the Riviera Maya, there are many spectacular colonial cities to visit nearby, such as Valladolid and Merida. The architecture and culture of traditional Mexico have been maintained and thrives in these fascinating cities.
Keep in mind the safety measures to travel during covid times
Always ask the hotel or accommodation hosts about the safety measures for

COVID

before venturing out for the vacation of a lifetime.
Make sure you check with your accommodation provider for information about the safety measures they have put in place.
Don't forget to pack all the things you will need to be safe, such as facial masks and sanitizer.
During your travel wear a face-covering mask in indoor settings, especially where social distancing may be difficult, for example, during your flight.
Always be at least 1.5 meters from other people.
Avoid touching any surface or use sanitizing gel after doing it.
We made an article about more of these measures that are important to travel safely and have fun during your 60th birthday!
Happy birthday! You've spent your life working for your family, and now it is your turn to enjoy the fruits of your labor. Riviera Maya will spoil you and become the best birthday present in all your 60 years.