Are you looking for an unforgettable honeymoon? The beaches in Mexico are waiting for you! Amazing crystalline waters, luxury hotels, and extraordinary sunsets are the perfect scenario to make the best of this exceptional moment.
Cancun and Los Cabos, the top honeymoon destinations in Mexico, are recovering fast after the pandemic season. In this article, you'll find everything you need to know to choose between these two magical places.
Location on the map
One of the main differences between Los Cabos and Cancun is that they are on opposite extremes of Mexico. The first one is on the north peninsula of Baja California, home of The Sea of Cortez on one side and the Pacific Ocean on the other.
On the other hand, Cancun is placed in the southeast area of Mexico, gracefully touched by the Caribbean Sea. This is an important factor to have in mind while planning your honeymoon's flights both in costs and time.
Cancun has the second airport with the most aerial traffic in Mexico, receiving more than twenty-five million passengers from all around the globe in 2019. Even though Los Cabos looks closer, Cancun has more international air routes.
Weather and ocean
The weather conditions are another significant fact to consider. Think desert and dry vs. tropical and humid jungle. Both San José del Cabo and Cabo San Lucas have a characteristic landscape that joins desert, dunes, and cactus with unrivaled deep blue waters and mountains.
The weather at Los Cabos is sunny and dry during the day, with almost no rain. At night you can enjoy cooler weather and maybe take a blanket outside. The best months to visit Los Cabo are from April to June and October to November.
Not all the beaches around Los Cabos are safe for swimming, but you can always find a hotel with a pool and stunning views. If you don't like the heat so much or prefer cooler temperatures, Los Cabos may be a great option to enjoy the beach during the day, and a romantic dinner on a terrace at night.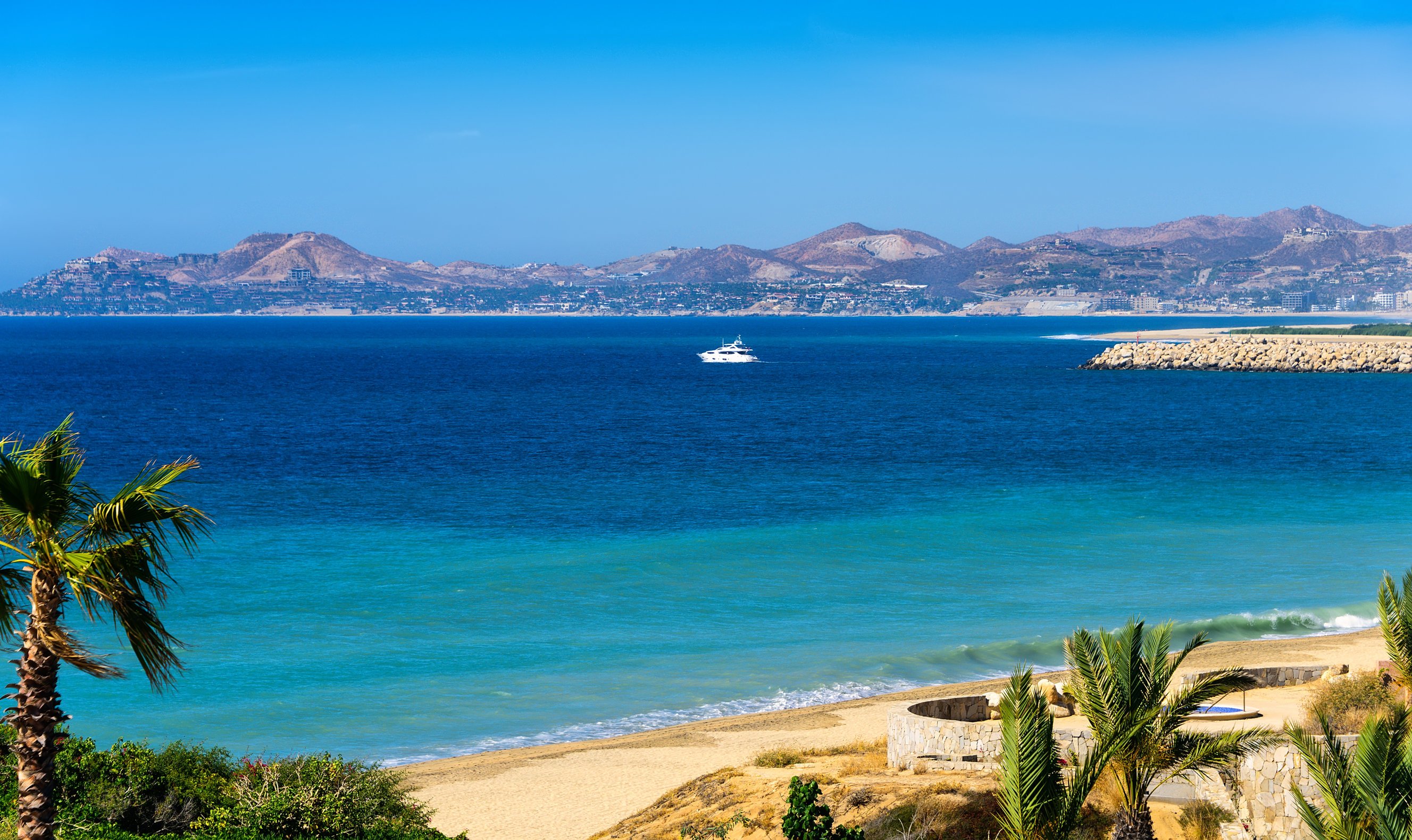 Cancun has humid and tropical weather with abundant palm trees, vegetation, and natural environments for animals like dolphins. That means a swimsuit outfit all day long!
It has hotter temperatures and sporadic rains almost all year long. The sand beaches have a characteristic white color and soft texture, and its waters possess a stunning turquoise tone; even though the swell can be hard sometimes, all the beaches are swimmable.
The best seasons to visit Cancun are during the winter, Easter, and summer vacations, when the warm weather, radiant sunshine, and white sand of the Mexican Caribbean are the perfect combination for tourists looking to escape from the cold of their countries. If you are looking for a different landscape and an outstanding Caribbean experience, Cancun is waiting for you!
What to do in Cabos and what to do in Cancun

There are a lot of fun things to do as a couple in Cancun and Los Cabos. With the best of both worlds, in Los Cabos, you can enjoy paddle boarding, surfing, and snorkeling. If you prefer dry activities, you can go hiking in the mountains, skydiving, and more!

Two of the most incredible activities you can do with your partner are experiencing a tour to observe blue whales or swimming with the great white sharks at La Paz (2 hours drive from Cabo San Lucas).

You can't miss the opportunity to visit Todos Santos, a beautiful little town owner of all the charm of Mexican tradition, mixed with new artists that have arrived to make their residence in this magical place.

The lush Mayan jungle and the Caribbean Sea are waiting for you on every corner of Cancun. Hotels offer many activities for couples, like visiting cenotes (cavern-like deep waters), snorkeling on the reef area, or enjoying a Mayan massage for two. Take a look at these great ideas to enjoy a Romantic Summer in Cancun!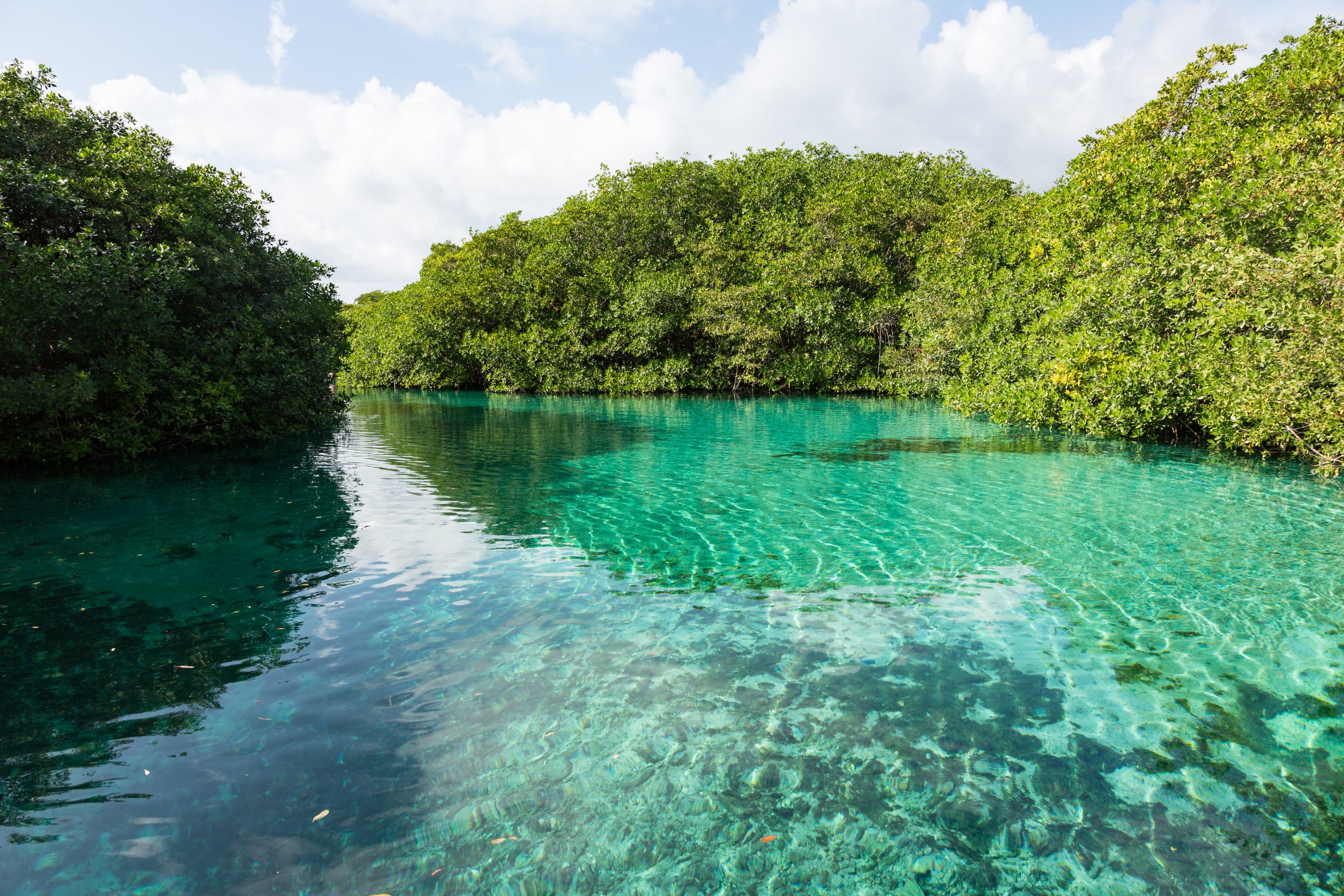 Just an hour's drive away, hundreds of incredible options and experiences will be waiting for you on the Riviera Maya.
Visit the archeological area of Tulum, home of Mayan culture; enjoy a day-long experience at magical Xel-Ha or book an adventure day at Xplor. One of the best experiences you can share is getting to interact with dolphins. You can meet these intelligent and friendly animals in the hotel zone, the Riviera Maya, and even in nearby areas like Xel-Ha..
Perhaps the main differe-Çnce between Los Cabo and Cancun is the weather and landscape. In Los Cabos, you'll have a relaxing experience surrounded by blue waves and mountains. Cancun has the vibrant soul of the Caribbean, paired up with the mysticism of Mayan culture. For sure, both destinations are a guarantee to make your honeymoon an unforgettable experience!