Family trips are always full of excitement and fun. Surprisingly, you can find various family trip gateways to enjoy the best time together with your loved ones. Everybody needs a relaxing and enjoyable break and planning a family trip can be the best type of break you can ever have.
However visiting Riviera Maya with family can be the next best thing to do. Here we'll let you know anything from planning the best trip to family friendly activities to do in Riviera Maya as well as safety measures to consider. So that you can get most out of your Riviera Maya family vacation with ease.
Things to consider while planning an enjoyable family trip to Riviera Maya
If you want to have a terrific experience on a family trip then it's important to understand the essential factors of planning a perfect family trip. Here we have enlisted some of the essential factors:
Understand your budget range and plan the best tour.
Joy of your kids is also essential. Prefer to think about the likes and dislikes of your kids and pack what they need to make them feel comfy during family vacations.
Leaving at the right time is one of the most important tips to consider for you. If your child has a specific sleep schedule, then think about starting your journey according to your destination.
List of family friendly activities to do in Riviera Maya
Here are some of the best things to do in Riviera Maya family vacation that you must know, we assure you that you'll find a lot of activities to do with kids.
Join the turtles at Akumal Beach
Explore Mayan Ruins
Dive in Cozumel
Tulum Bike Tours
Swimming with dolphins
One of the most family friendly activities to do in Riviera Maya is swimming with cute turtles at Akumal Beach. The crystal-clear water is so perfect to swim even with your kids. Seeing the beautiful massive turtles below crystal clear water is a perfect treat for visitors here.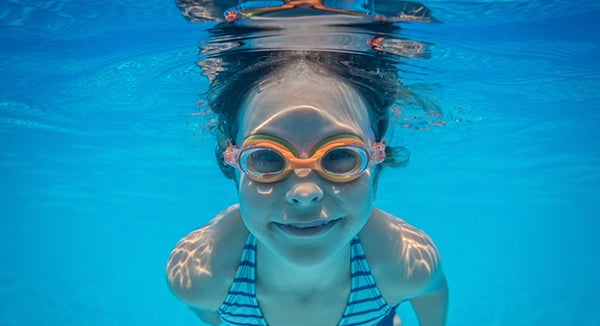 Some of the most interesting things to do in Riviera Maya is exploring Mayan ruins at Coba. It contains plenty of ruins even the surrounding areas of it are being excavated. The main pyramid of Coba is the only one that you can climb still. Within a short walk from the entrance you can visit a ball court, pyramid and various small structures with ease.
Diving in Cozumel is one of the best activities to do in Riviera Maya with children as its crystal clear waters will allow them to explore marine life up close.
This small island can offer you more than 25 diving sites with the world's second largest reef system.
Tulum bike tours can be the best way to enjoy guided Tulum tours. There are various bike tours available for you to consider. This can be a great opportuniety to explore diverse ecosystems, cenotes, ruins, caves and more.
This is one of the favorite family activities to do in Riviera Maya. The experience of swimming with dolphins is a great opportunity to be in contact with nature and learn more about marine life.
At Delphinus you can meet and swim with the charming dolphins in provision of experienced trainers so rest assured that you and your kids will make new friends with ease in a safe environment.
Even though our expert trainers are always there to keep an eye on the visitors and dolphins, still an adult from the family is necessary to accompany kids under 8.
What is it like to swim with dolphins at Delphinus?
At Delphinus you and your family will get a chance to hug them, kiss them, interact with them as well as swim with them while learning about the nature of these incredible marine species.
Even more, you can also get an opportunity to choose one of our family programs. Each of them offers a different level of interactions with dolphins from hugging and swimming with them to snorkeling or being driven in a foot push by a dolphin.
Make sure to add it to your list of family friendly activities to do in Riviera Maya to bring more fun in your trip.
Get ready to enjoy the Riviera Maya with your family
If you are ready for your family vacation in the Riviera Maya, then you certainly have to consider the quarantine measures for safe travel:
Maintain proper distance from the people around.
Don't forget to wear a mask.
Keep sanitizer with you and keep washing your hands frequently.
Avoid touching your face, nose and eyes.
Don't get in physical contact with anyone to ensure safety.
At Delphinus we are following the health and safety protocols for our employees, dolphins and visitors. The safety protocols here are based on the guidelines and recommendations of national and international organizations, including the World Health Organization and various Mexican government agencies.
Here are the measures being practiced at Delphinus to prevent spread of covid-19:
Gel dispenser's placement at public locations
More frequent cleaning and disinfection of public facilities, surfaces and operational areas.
Clear marks to ensure social distancing
Avoidance of physical contact between collaborators and visitors and more.
Now that you know this information… What are you waiting for to enjoy all the fun things you have to do in Riviera Maya? Prepare your family trip, make your reservations in advance and enjoy the natural landscapes of the Riviera Maya.