Delphinus Trek
Regular price $149.00 USD per person
$119.20 USD per person
Dive as deep as 4 meters (13 feet), in a 100% safe way and with easy-to-use breathing equipment. Experience an underwater walk surrounded by dolphins.
Embark on an unforgettable adventure of swimming with dolphins in Cancun or the Riviera Maya at Delphinus Trek. Immerse yourself in the magical world of these magnificent creatures.
Includes:
14 activities with dolphins | Up to 8 people per group | 30 min in the water | 15 min briefing
Available at: Xel-Há
The price per person doesn't cover admission to theme parks.
What do you need to know before swimming with dolphins?
To make your dolphin-swimming experience a memorable one, there is important information you should know and some tips that will help you make the most of your experience with this amazing creature.



Learn about our customers' experiences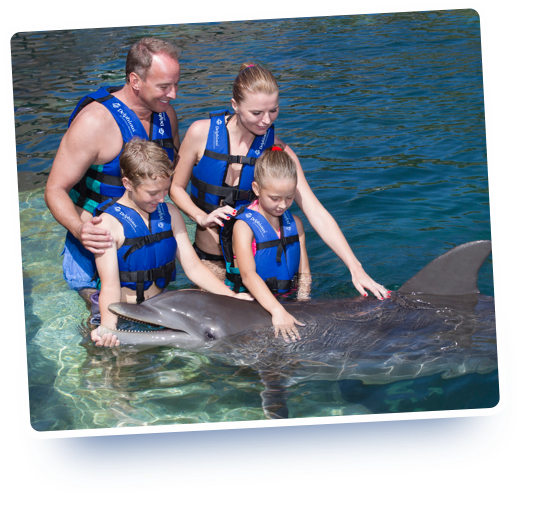 "Awesome experience."
Tom Bonyai / December 2021
"Beautiful animals, 100% recommended. It is worth the expense."
Moises Hernandez / December 2021
"I would recommend it."
Feliks Groysman / August 2020
"Very nice staff, great experience with the dolphins, 3 hours watertime, good food."
Thomas Robin / July 2020
"The instructors were very helpful, they made sure we knew all the safety guidelines and that we were able to interact with all of the fish."
John Paul Parra / July 2020
You might be interested in