The stress experienced during 2020 will probably be the most remembered in years by adults and children, due to the strict isolation measures and other preventive health actions that we had to apply.
So, surely you are wondering:
Could you have vacations in 2021 without stopping taking care of your health?

The answer is yes, and we suggest you choose a beach destination.
It is proven that contemplating and listening to the sea relaxes, activates creativity and can help reduce stress, as confirmed by the results of a research carried out at the University of Kobe in Japan in 2019.
Due to its huge natural wealth in beaches, safety and prices, Mexico is the best option in places to rest and have fun at sea this 2021.
Where can you vacation in Mexico?
1. Cancún
In this place, cosmopolitan by excellency, you can enjoy restaurants and areas to have fun with the family, since it has a famous hotels zone and shopping area, where enough health prevention measures have been implemented.
You can also visit - at the established times for it - beaches such as Caracol, Tortugas, Linda and Playa Delfines.
Speaking about dolphins, if you travel with children or in a group to Cancun, you can visit Playa Mujeres and do activities that involve interacting with dolphins with respect and care that they deserve will be an experience that you will never forget.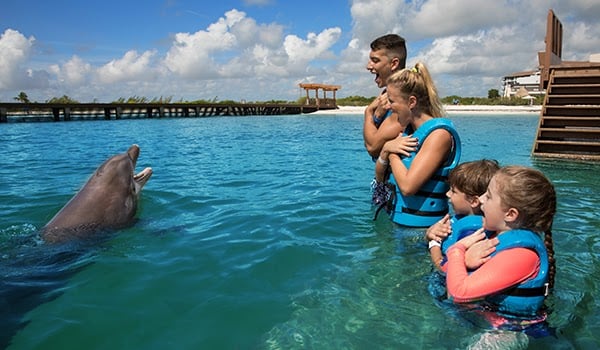 2. The Riviera Maya
This includes well-known beaches such as Tulum, where you can take tours of the archaeological zone and, just a few minutes from the head, the Sian Ka'an biosphere reserve, declared a World Heritage Site by UNESCO.
Playa del carmen is also a part of this zone, with its international Fifth Avenue, where you can walk through the diversity of local stores, shops and multicultural spaces, to end up on the beach.
All of the above are places in which you can practice snorkeling and bird watching.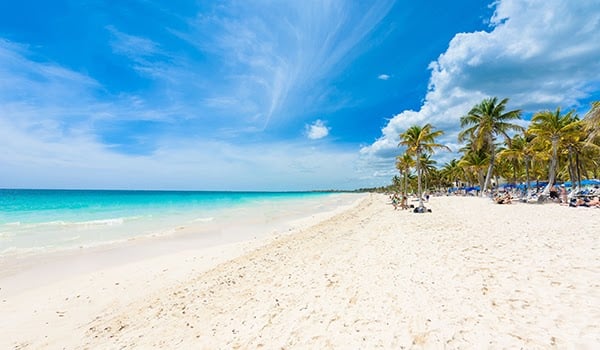 3. Nayarit Riviera
The Riviera Nayarit stretches from Nuevo Vallarta to Boca de Teacapán and although it is a relatively new destination, it has exclusive areas to practice cutting-edge sports.
On the spectacular beaches of Sayulita, you will find the surf village and in Punta Mita, famous golf courts are maintained.
4. Puerto Vallarta
Located in Jalisco, something that you cannot miss in this place is the observation of the humpback whale from December to April, in the Bay of Banderas, a privilege that it shares with Baja California Sur.
These giant mammals migrate from Alaska to these beaches for a breeding season.
Do not miss out on going on a tour to Boca de Tomatlán and the Marietas Islands, which although they are open to the public, have controlled access and security measures, so you should arrive very early to the fishing areas where the tours leave.
5. Los Cabos
This town in the state of Baja California Sur has always encouraged responsible tourism, due to the large number of protected beaches it has.
In addition to whale watching, in the Cabo Pulmo nature reserve you can also dive with bull sharks that measure up to 3.5 meters.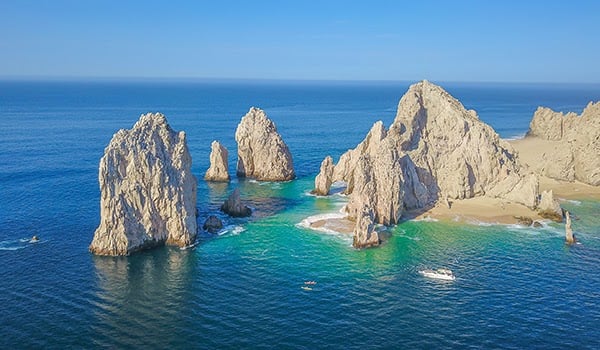 At this destination, an unparalleled experience are the baths in the hot springs of El Chorro and Santa Rita, on the slopes of the Sierra de la Laguna, although due to their high temperatures, it is better to visit them in the fall and winter season in Mexico.
Activities that you cannot miss in destinations in Mexico to travel this 2021
Are you ready? Remember to take into account the time of year and the month in which you travel.
If what you are looking for is sun to enjoy a good dip, in the Mexican Caribbean it is practically always spring.
Tour natural sites with the possibility of extreme sports in magical places such as Xel-ha, where you can snorkel, travel the river on an inflatable tire, get to know the mangrove swamp and visit the lighthouse or the Stone of Valor.
In Xcaret, you will find the most surprising park and you can also visit a Mexican cemetery, take a tour of the aviary and butterfly farm, among other shows.
Do not stop taking care of yourself during your 2021 vacations
Have you wondered, how would 2021 vacations be?
The international contingency due to the Covid-19 pandemic has not ended, it is important that we do not lower our guard and enjoy the holidays with responsibility.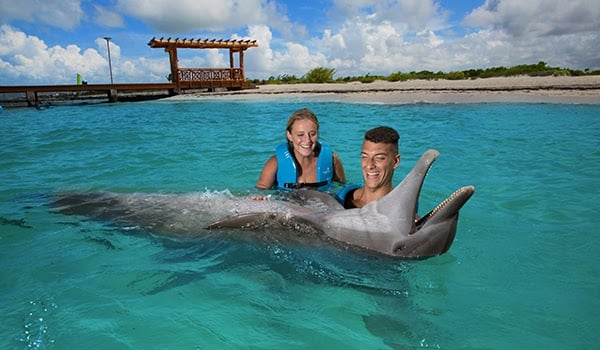 At Delphinus we have a strict safety and hygiene protocol to safeguard the health of visitors and collaborators and the integrity of our beloved dolphins.