The southeastern area of Mexico hosts culture, tradition and history that you can find in many places, like markets. Markets are the ideal place to eat, buy handicrafts and be closer to the essence of the city.
Visiting a market is an excellent opportunity to immerse oneself in the locals' typical routine, perceive smells, tastes and sensations. On top of swimming with dolphins in Cancun, visiting such a popular place will make your vacation unforgettable!
The 4 best markets in Cancun
Market 28

Market of Handicrafts "Coral Negro"

Market Ki Huic

Plaza la Fiesta
1. Market 28
Picturesque, colorful and popular are some words that can describe Market 28. With a great variety of services and stores, it's an excellent place to buy handicrafts a good price and to feel the essence of Cancun and its population.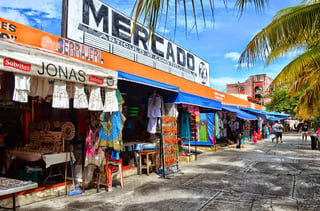 The Market is full of restaurants, post offices, typical clothing stores and handicrafts. You will feel the need to buy everything and take it home!
Where is this Market?

s/n Mz. 13, Xel-há 28, Downtown, Cancun.
2. Market of Handicrafts "Coral Negro"
Another place worth visiting during your vacations is the Market of Handicrafts "Coral Negro". Here, besides finding traditional Mexican toys, you can also find clothes wear frequently for people in the area. Also, if you're looking for henna tattoos or beach braids, this is the place.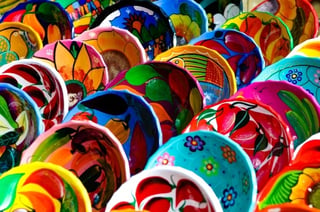 One of the biggest advantages of this market is its location, right in the middle of the hotel area of Cancun, so you can get there very easily.
Where is this Market?

Blvd. Kukulcán Km. 9, Hotel Area.
3. Market Ki Huic
Considered as the oldest market in Cancun, Market Ki Huic is in downtown and you will find an amazing number of clothing, handicraft and food stores. If you spent the day in aquatic activities or swimming with dolphins, there's nothing like drinking a beer in this market afterwards.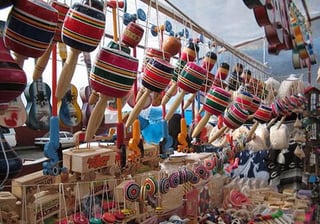 Something special about this market is that you can pay by credit card in some of the establishments, something that you can't easily find anywhere else.
Where is this Market?

Av. Tulum #17, Downtown, Cancun.
4. Plaza la Fiesta
A few steps away from the Market of Handicrafts "Coral Negro", in front of the Convention Center, you will find Plaza La Fiesta, the ideal place for high-quality handicrafts. Go round and discover the stores' silver and leather articles. The cost may be higher than in the other markets, but it's according to the quality of the products.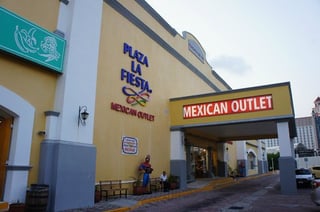 Where is this Market?

Boulevard Kukulkan, Benito Juárez, Hotel Area, Cancun.
For your next visit to Cancun, don't forget to include these markets in your schedule. Discover the authentic life of people in the area and learn more about their culture!
Experience the magic of Cancun, its markets and aquatic activities, like swimming with dolphins, snorkeling, diving and more!