Cancun is –almost literally– a sea of options that allows you to never stop having fun and also learning. However, there is no 'I've been to Cancun' until you've actually been to Cancun. How? By doing these five basic but essential activities. We know you'll be back anyway, but have in mind that you'll have to return for each activity marked as undone.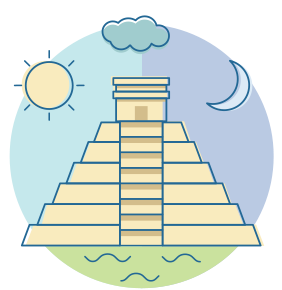 Visit archaeological spots and Museums
You can find one big part of the heritage of our ancestors in places like Tulum, Coba and Chichen Itzá. There is also El Rey, which is located in the hotel area. You can also go to the incredible Interactive Aquarium and experience the Mayan Museum, which is the most relevant for hosting a large number of vestiges that have been found in Cancun.

Visit not-so-popular beaches
Get away from the crowds, take your car, drive to Playa del Carmen and only 20 minutes away from Cancun you will find Puerto Morelos, a picturesque fishing village where you can start the day by swimming with dolphins at the 'Marina El Cid' Hotel and then go to eat and enjoy fresh fish Tikin-Xic style.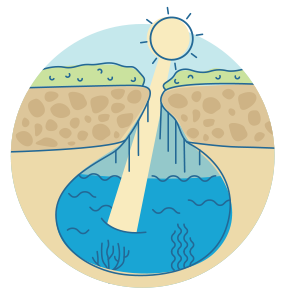 .
Explore cenotes of Riviera Maya
For centuries, cenotes served pre-Columbian people to perform rites. Nowadays people visit them to practic
e scuba diving and snorkeling is possible in most of them. One of them is the Cenote Chaak Tun, which is located in Playa del Carmen, a few miles from Delphinus Riviera Maya.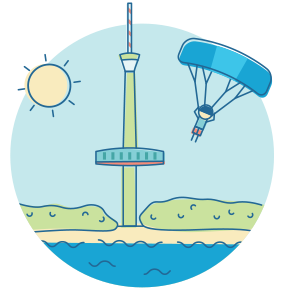 Dig into the extreme
If you long for extreme and unknown, you must go to Playa Mujeres and Isla Blanca. You can begin the itinerary by swimming with dolphins in Playa Mujeres, a unique place in the world for allowing both dolphin watching and interaction in the sea.
At Isla Blanca you can do kitesurfing in smooth and calm waters. It is located on a small peninsula of white sand beaches and a virgin jungle next to the majestic Caribbean Sea.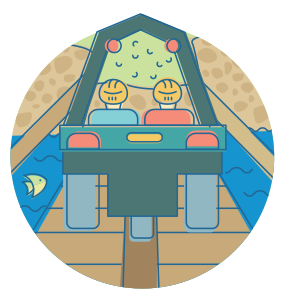 Visit theme parks
Xplor and Xenses for sure will provide with days of pure fun that you will not get elsewhere. Xplor is known for its zip lines, caverns and amphibious cars, and you can make a visit after you swim with dolphins in
Riviera Maya
.
Xenses
, on the other hand will put your senses to test.
There you have it! Organize your trip to the Mexican Caribbean based on our suggestions and have a wonderful time! And don't forget to include a swim with dolphins to take back home an unforgettable experience.