The Mexican Caribbean is a heavenly place on Earth… and everybody knows it! And that's because here, you can enjoy its white-sand beaches and perfect sunny climate pretty much all year round.
Also, this is one of the best places to capture some amazing photos for 'The Gram', either on one of its gorgeous natural landscapes, or just chillin' at one of its many chic boutique hotels.
At Delphinus, we'd like you to get the most out of your visit. So, this time we've picked some of Cancun and Riviera Maya's most Instagrammable locations. Look for them all!
Phones ready?
Cancun and Riviera Maya have tons of beautiful places so, to try and put on a complete list would be futile. Nevertheless, we'd like you to get a little taste of all the possibilities.
Therefore, we have divided our guide into categories such as beach spots, natural spots, city spots, and hotel spots. Here we go.
Beach Spots
Punta Cancun lighthouse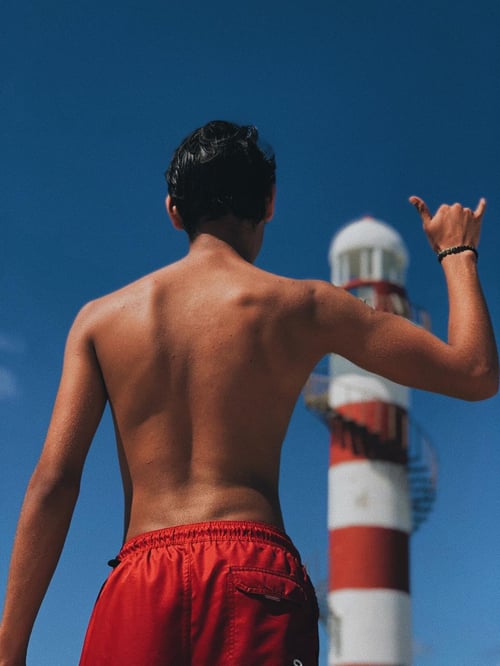 📍 Cancun Hotel Zone, Quintana Roo.
Features. Who doesn't love lighthouses? Also, here you can catch the sunrise and see lots of tropical fishes. It's right next to the Hyatt Ziva Hotel & Resort, an ideal place to swim with dolphins in Cancun… so it's like two dreamy experiences for the same trip!
Caleta Tankah beach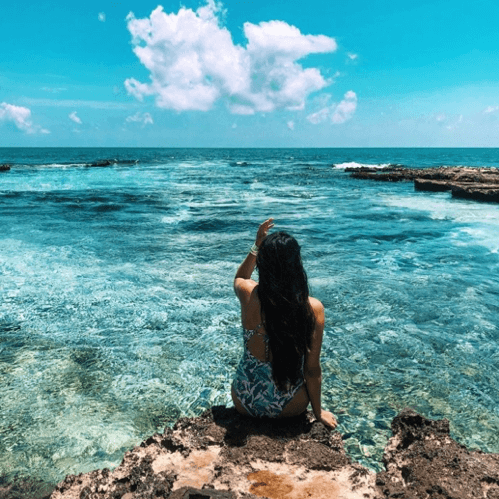 📍 Tulum Hotel Zone, Quintana Roo.
Features. A place for peace and quiet, this is a cove where huge amounts of clear waters run through (from the cenotes and underground rivers of the Yucatan Peninsula).
Las Palmas public beach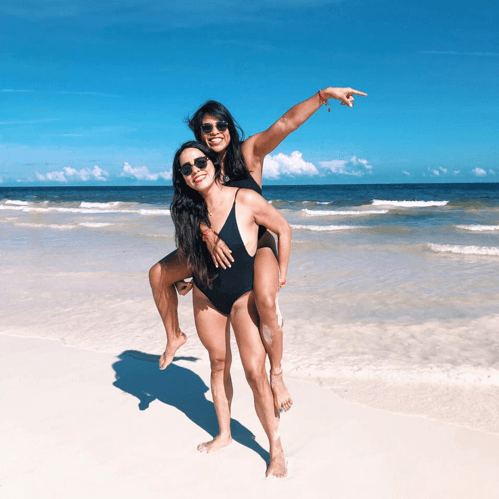 📍 Tulum Hotel Zone, Quintana Roo.
Features. Beautiful clear water –despite the sargassum– in a really quiet beach with a very relaxed/bohemian atmosphere.
Isla Blanca beach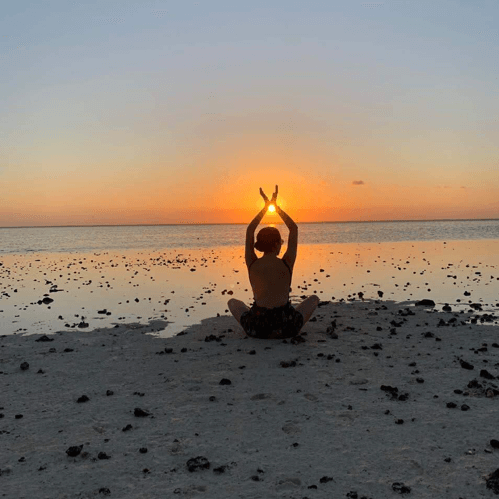 Features. Beautiful and tranquil public beach with the lagoon on one side and the sea on the other.
Tulum Jungle Gym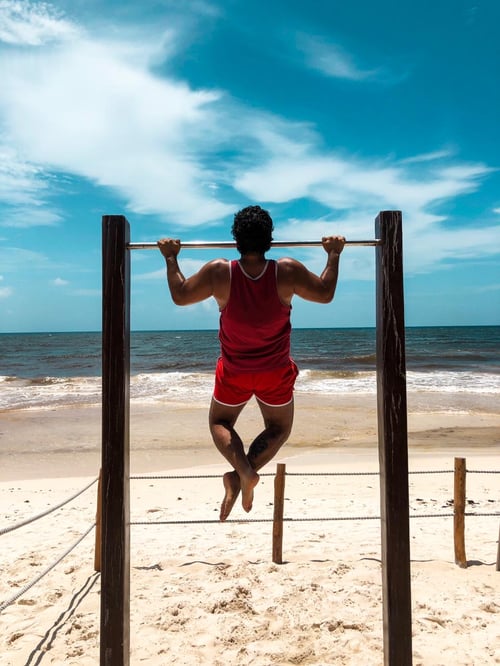 Features. Highly photogenic open-air beach gym overlooking the Caribbean Sea. Its unique exercise stations include handcrafted, wooden weights. Perfect for a light workout/photoshoot!
Hotel spots
Azulik Resort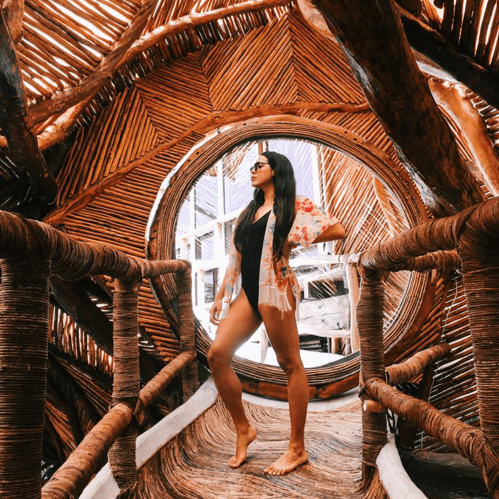 Features. Ecofriendly hotel experience, with its sky villas and bridges built in the middle of the trees so you can have a view from the top of the jungle.
Casa de Los Sueños (House of Dreams)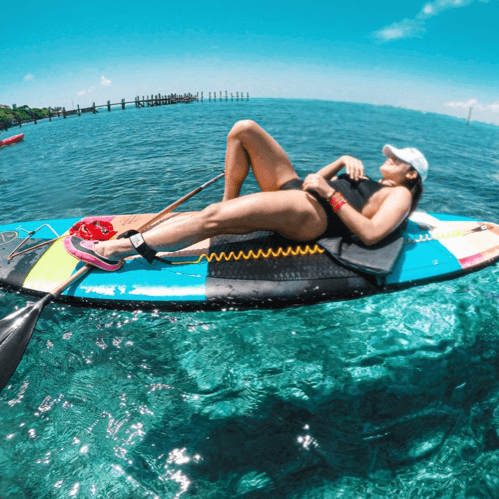 Features. A tropical-style boutique hotel, perfect to enjoy a laid back time. If you're just passing through, check out their DayPass and enjoy aquatic activities such as kayak, paddle, and snorkel.
Ahau Hotel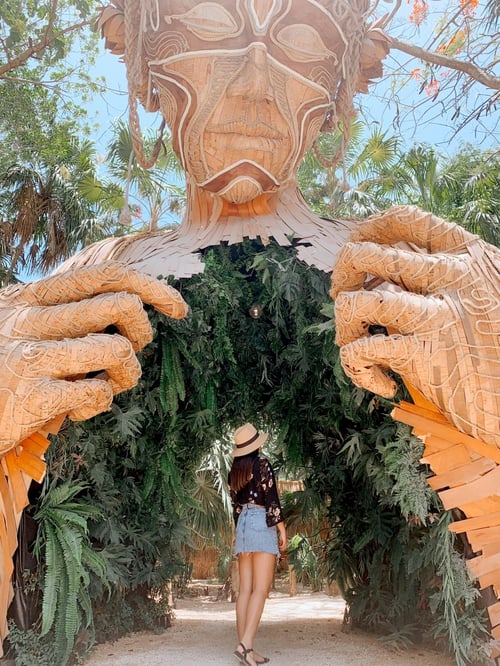 Features. Lovely beachfront & eco-friendly hotel, with a magnificent giant wood sculpture on its entrance. Definitely, a very photogenic spot.
Coco Tulum Hotel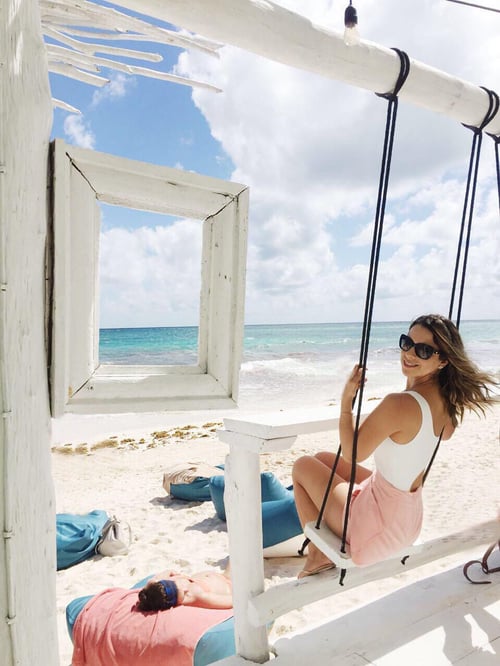 Features. Stop by to enjoy a drink at this laid back beach club… with hammocks!
Casa Malca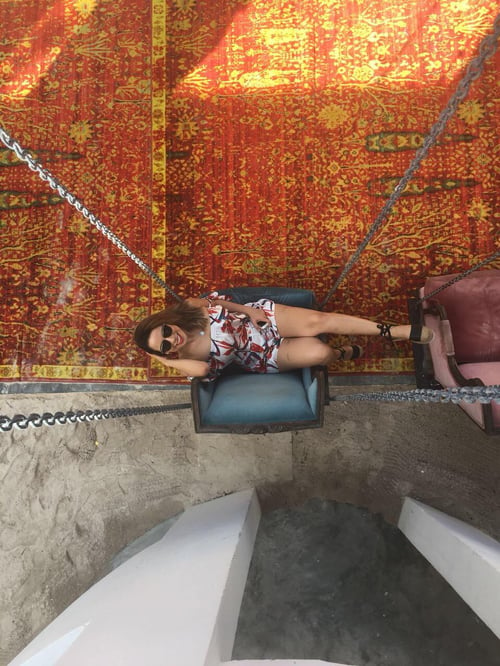 Features. Enjoy a stay at this chic all-suite hotel, which combines artsy, handmade furnishings with landscaped tropical gardens.
Natural spots
Kaan Luum Lagoon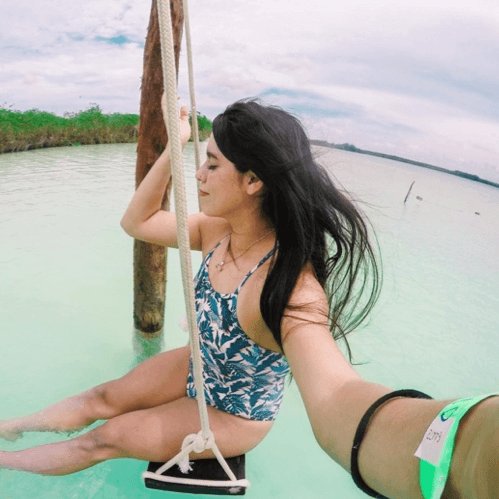 Features. Emerald colored lagoon with shallow freshwater. It's just 15 minutes away from Tulum, on the Siaan Ka'an natural reserve.
City spots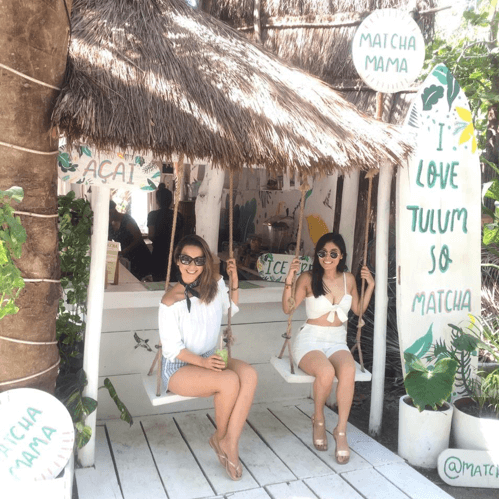 📍 Downtown Tulum, Quintana Roo.
Features. Trendy restaurant with an all plant-based menu of Matcha and açaí smoothies and bowls. Its super white and pastel tones decor will definitely look cute on your feed.
So there you have it. We hope this article inspires you to get to the Yucatan Peninsula and explore its surroundings until you get the perfect Instagram feed.
<< Going to Playa del Carmen? Check out our Top 5 trendy activities >>
If you're also into collecting great memories, visit one of the seven Delphinus' sanctuaries in Cancun and Riviera Maya and swim with dolphins. This wholesome activity connects you with nature through one of its most amazing creatures. Don't miss out and get a discount if you book a place online!